The model from the Victoria's Secret "angel team" reveals the secrets of her perfect figure! Find out what exercises Candice prefers to maintain a good physical shape.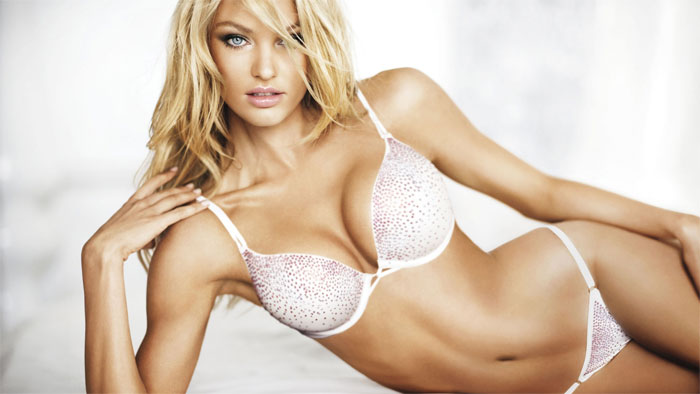 Candice's Favorite Kinds of Exercises
Yoga is one of her favorite activities. Candice admits it is nice to train not only the body, but also the mind, and adds that there is yet another way to burn more calories – boxing. Boxing has always been a great workout for the whole body. Candice likes the dynamic exercises when she literally feels an increase of energy.
Candice's Favorite Exercises
Buttocks are very important for Candice, so she and her instructor always end her training with lifting the hips while standing on all fours. And if they do not meet for a long time, the whole workout is devoted to this part of the body.
Nutritional Habits and Fiet
Candice says she does not stick to any diet before filming or shows. She has to eat because her metabolism is just crazy, but it is unknown how long it will last this way. The only limitation is soda. There is nothing worse than trying to feel sexy with a feeling of heaviness in the stomach.
Also, the model says she always takes a jumping-rope and dumbbells for the ankles with her when traveling and adapts to any conditions. If the photo shoot takes place on the beach, she can run around in the sand. It's really a good exercise.