Winter will never prevent a real fashionista from looking stylish even in the most severe frosts. If you still doubt this, Geniusbeauty.com has selected 12 things that top the trend lists of this winter season.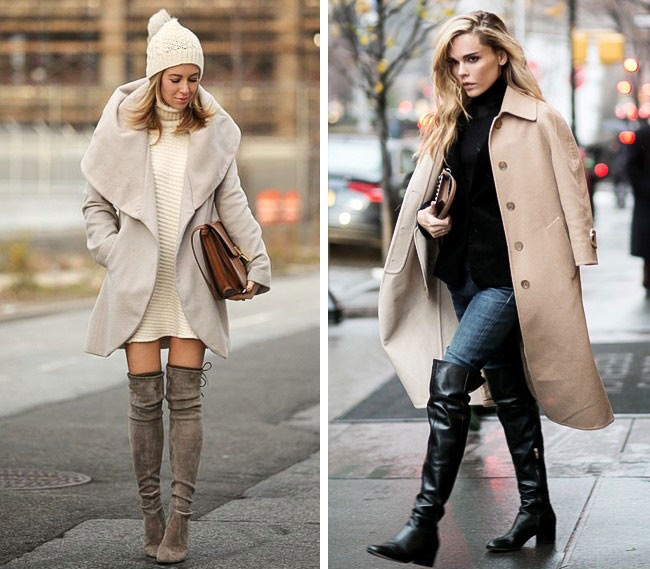 A bulky knitted sweater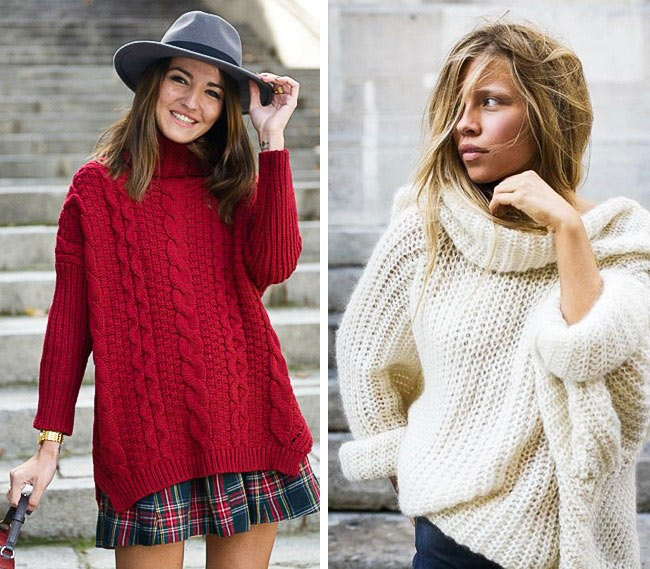 A cozy sweater, which you just want to be wrapped in, is an annual winter must have. As for this winter season, the designers recommend choosing bright, catchy, and trendy sweaters with an abundance of decorative details, a voluminous collar, long sleeves and massive shoulders. These jerseys look great with any pants, skirts, combined dresses and, of course, boots.
Knee socks
Comfortable and elegant knee socks are an excellent alternative to conventional socks. They are fairly easy to match with most clothing items, a variety of textures, colors and designs. Knee socks will look especially good with boots, as well as in combination with tights. Besides knee socks allow you to keep your feet warm.
Oversize scarf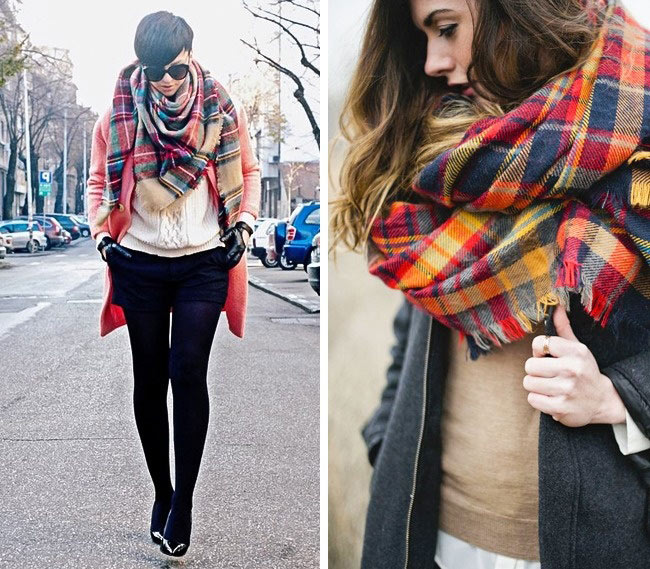 This warm and inviting accessory is an absolute must have for this season. This stylish clothing item will be a bright and interesting accent in your look and will surely set you apart from the crowd. Oversize scarves can be combined with anything, but they look especially good in combination with a winter coat, a loose sweater, a cardigan, and a leather jacket.
A snood scarf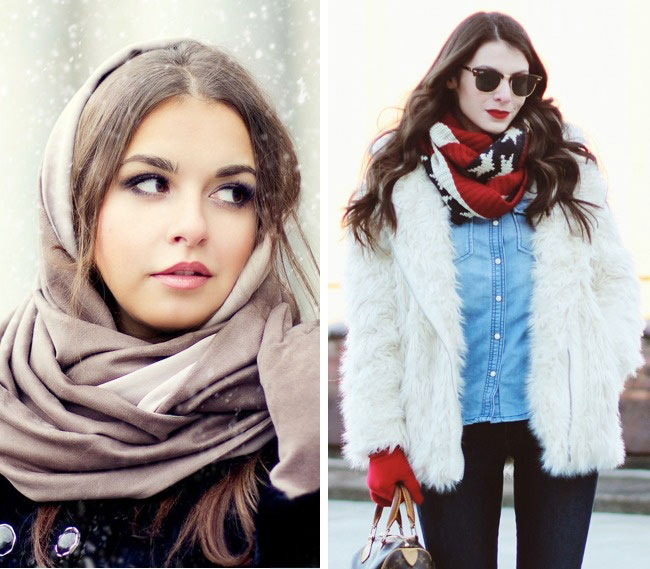 This accessory is fashionable and very topical during the cold season. The main benefit of snoods is that they can be tied in a few dozen ways and even converted into a hat, a vest or an armband: you can quickly and casually put it on the neck, gently spread over the shoulders or tie in a knot. A short collar scarf that is worn on the shoulders as a huge wide collar is also fashionable during this season. These scarves can be combined with almost any outerwear.
Knitted hats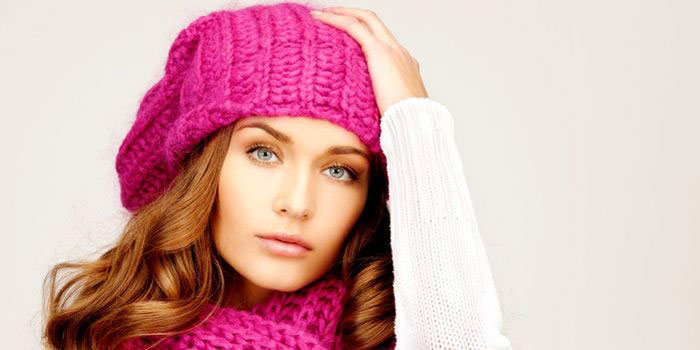 Another warm accessory, without which no winter season can be imagined. Among the huge variety of models, knitted hats with a voluminous knitted texture are one of the season's trends. Due to the fact that large knitted hats allow to visually enlarge their size, they look worthy on top of any clothing.
Bright fur coats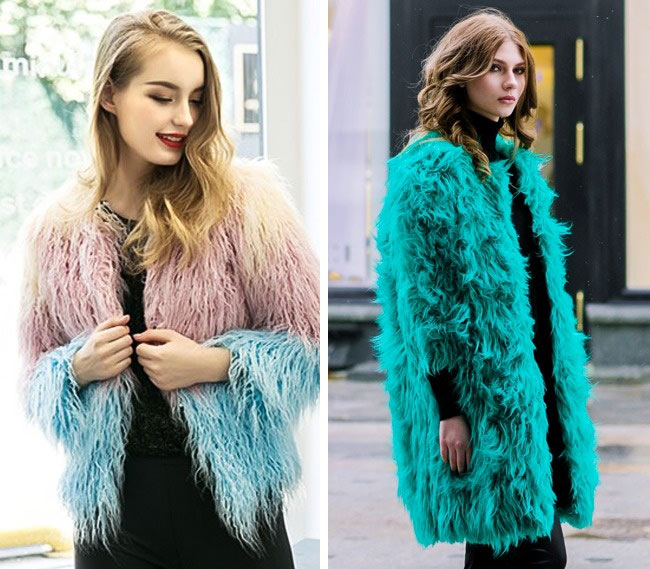 Each girl knows the truth: a fashionable fur coat is not only stylish, but also warm. In addition to the traditional fur coats of classic shades, the list of trends for the winter season 2016-2017 also includes brighter and more unusual colors. Colored fur coats will help you feel warm and will add new colors to short winter days.
Sheepskin coats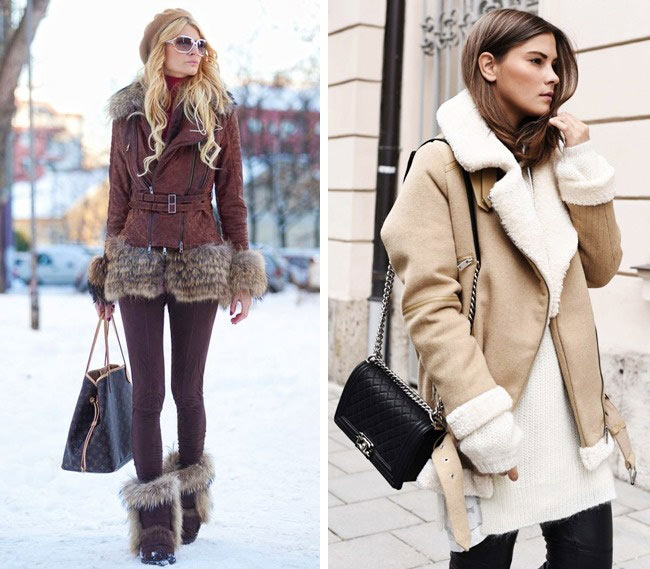 During this season, sheepskin coats have entered the list of trends as a distinct and equally stylish alternative to fur coats. In this winter outerwear, you will be warm and comfortable and will look just great. A sheepskin coat is best combined with business images, high boots, and tight pants.
Cape coats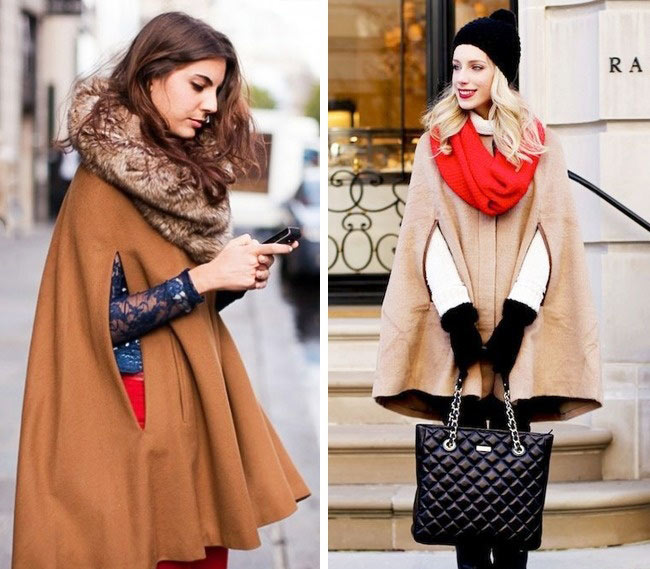 Warm cape coats are considered the embodiment of the classic Parisian refined taste. This clothing item is pretty versatile, so it could easily become part of any stylish winter wardrobe. Such a coat looks particularly good in beige, black, dark blue, light brown and red colors. Some models can be supplemented with an artificial fur collar or a hood, which add more elegant details to the image and are harmoniously combined with high boots.
High boots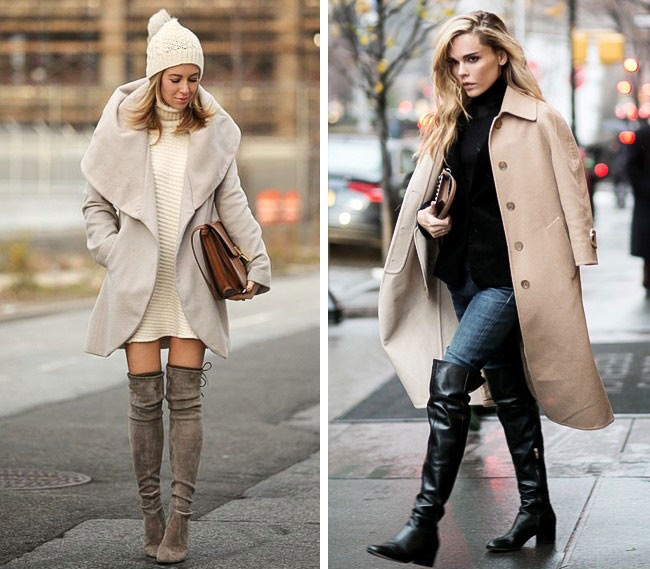 High boots have been called this autumn's most fashionable footwear, but they remain in the trend list of the winter season as well. It is possible to wear them with any clothes: hoodies, long coats, cape coats, fur coats, sheepskin coats and long cardigans, mini-dresses, midi skirts, tight jeans, and turtlenecks.
Bright-colored winter boots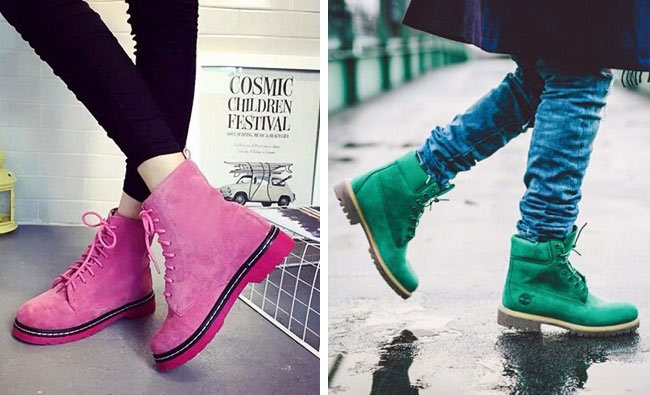 Despite the relevance of classics, models of bright and unusual colors can also be found in the trend list of the winter 2016-2017 season – in addition to black, gray, brown and white boots. This footwear will certainly distinguish you from the crowd and make you warm even in the most severe frosts.
Knitted dresses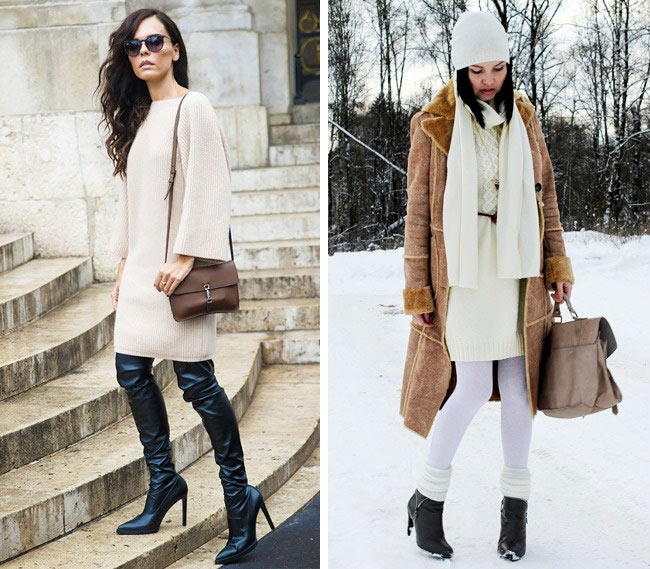 Knitted dresses are a real hit of the upcoming winter season. According to the leading designers, the most fashionable silhouettes of autumn-winter 2016-2017 will make a serious competition to traditional dresses and will add stylish accents to your fashionable wardrobe.
Turtlenecks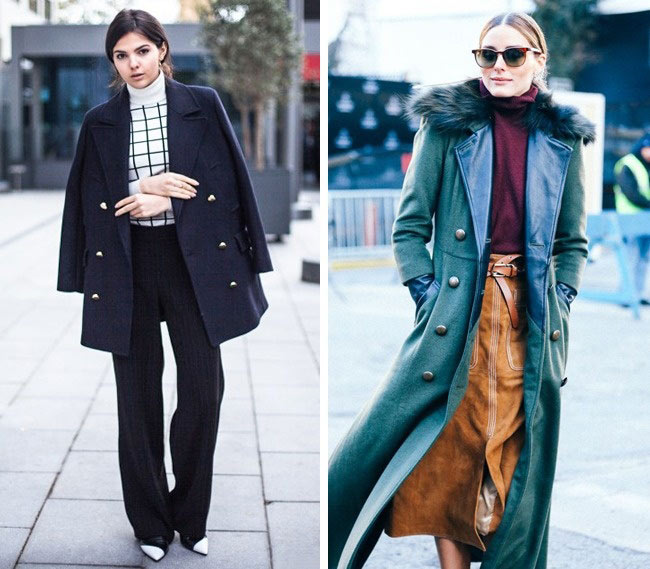 A turtleneck is not merely one of the fashionable things for winter. It can brilliantly perform a leading or minor role in almost any image. In addition, it is very convenient to combine a turtleneck with skirts and pants of various styles. Another indisputable advantage of the turtleneck is that this stylish thing always protects your neck from the cold.