Kaia Gerber is the undisputed breakout star of the recently concluded Fashion Month. From her highly-anticipated runway debut at Calvin Klein to opening the Chanel Spring-Summer 2018 show in Paris, the 16-year-old has impressed model watchers and the fashion industry with her fierce walk and her off-runway beauty look. Kaia, who is the daughter of supermodel Cindy Crawford, has proven that beyond being her famous mother's doppelganger, she also has the makings of becoming the supermodel of the new generation. Now, girls all over the world are watching Kaia's every move and are eager to learn her styling and beauty secrets. While the model certainly has the advantage of youth for her fresh-faced visage, you don't have to be 16 or a supermodel's daughter to achieve the "Kaia look." Here are 3 ways to crib the teen model's look and raise your beauty game.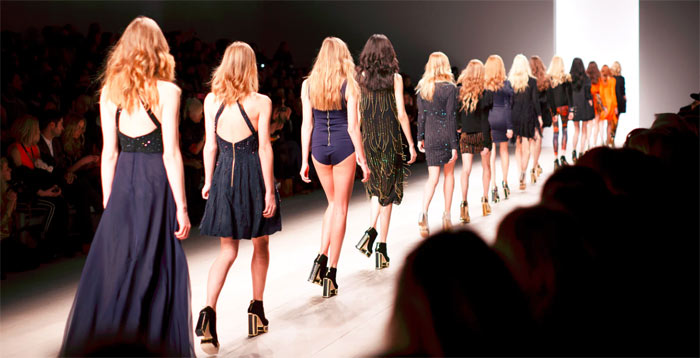 Full brows
Kaia made her runway debut sporting full brows, calling to mind famous beauties of the 80's such as Brooke Shields and Jennifer Connelly. Take some inspiration from Kaia's look and fake the look of fuller brows using makeup. Brush brows up with a spoolie brush, then with a brow pencil, fill in sparse spots using short, light strokes. Don't overly fill in the inside of the brows for a natural look, then set brow hairs in place with eyebrow gel or brow care.
Colored eyeliner
Kaia is the new face of Marc Jacobs Beauty, and while the teen has access to some impressive cosmetic tricks and tools, she prefers to keep things simple when she's off duty. She once told Elle that one of the few tricks that she picked up on the job that can work in everyday life is using teal matte eyeliner. "It's good for bringing out brown eyes," said the model. You can sweep teal liner across the lash line to enhance your eyes, or use it on your waterline for more drama.
MLBB lip color
Kaia may sometimes be required to wear bold lip colors on the runway, but for real life, the teenager prefers natural, my-lips-but-better (MLBB) colors. Whether it's a rosy pink or a nude with a touch of peach, the model knows that these shades suit her coloring and emphasize her glow. Find your perfect MLBB shade by testing a few lipsticks and lip stains at the drugstore or department store and pick two shades in different formulas for your Kaia-inspired beauty look.
Follow these tips to get a fresh and glowing look. Whether you're 16 or 46, these beauty tips will bring out the cool model in you.