The excellent use of acrylic nails has been found by the artist Isla Taylor. She has created a collection of jewelry in which acrylic nails serve as gems.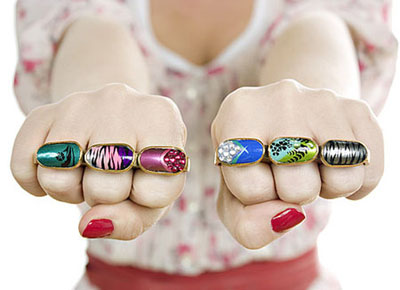 All that the jeweler artist had made was to create the jewelry with oval castes to attach the artificial nails. And then it was a matter of skill and imagination because the variants of the composition can be different.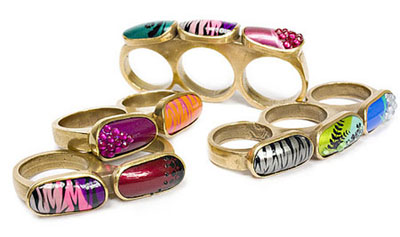 Not only the rings but also a kind of "brass knuckles" (the rings for 2 or 3 fingers at once) have been created, and they allow to join the nails together in a variety of ways.
What do you think about this idea? Perhaps, it is most appealing to those who are not very fond of nail art. Because in this case, the real nails remain pristine or with the classic one-color nail polish, but acrylic plates are still used.
Source of the image: Islataylor.