Beach holiday is loved even by those who criticize it. Who does not like bright sunshine, gentle sea waves, and warm sand? Only those who are very shy and afraid to show themselves in a bikini. Away with complexes! They do not have to ruin your vacation.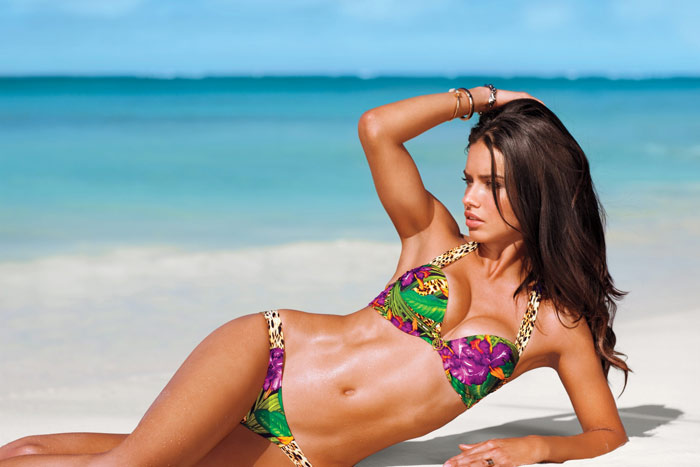 How can you feel confident in a bikini?
1. Do not compare yourself with others
The popular technique to motivate yourself with pictures of slim celebrities only works in certain cases. That is, the picture of a slim Gisele Bundchen on the refrigerator, of course, helps you control yourself and continue working on your body. However, it is no use keeping this image in your head, constantly comparing yourself with the Brazilian. Otherwise, you will get a neurosis. The most unpleasant result is terrible self-doubt and fear of your body in a bikini.
Your new mantra: "It's no use comparing myself with models and celebrities; I'll only do it when I have the same support group of professionals." Victoria's Secret Angels are, of course, great, but they could not be otherwise. After all, it is their job! Personal trainers, stylists, nutritionists, and Photoshop all work for their bodies.
2. Be thankful for what you have
Your new mantra: "Thanks to nature for my body." Do not focus on separate flaws of your body; look at yourself as a whole. Instead of negativity, be grateful for the body that you have. There are many more interesting things and occupations in life than constantly worrying about how your hips look on the beach.
3. Do not miss your chance
Many girls can remember how they had to sit aside and hide their bodies under a pareo or a wetsuit instead of enjoying the sun, sea and beach – all because of ridiculous complexes.
Your new mantra: "This summer will not be repeated. So it is worth caring about what people think about my body?". Do not miss the opportunity, because you will not be able to repeat this trip when you are fully satisfied with yourself. Five minutes later, none of the people around you will remember how you look.
4. Nobody is looking at you!
This point is a logical continuation of the previous one. You should not miss the opportunity –not only because you do not care about others but also because others do not look at you at all.
Your new mantra: "All people have their own business, and I have mine, too." Just try to stop paying attention to those around you and make sure that nobody is looking. Enjoy your vacation!
5. Take care of your appeal
The more a woman takes care of herself, the more confident she is – that's a fact. Confidence does not depend on the opinions of others. Do as much as possible for yourself and your attractiveness. Buy the swimsuit you like as well as some pretty accessories and a good sunscreen. You will look more attractive to yourself.
Your new mantra: "I have a beautiful swimsuit and a good haircut." Find out what swimsuit best suits your type of body and wear it.
6. Respect yourself
Self-love means respect. This means that you will keep to a healthy diet and exercise regularly. Then you will have no time for dissatisfaction and shyness.
Your new mantra: "While I respect myself, I respect others." Treat yourself as the girl with the highest demands. Do not settle for poor food and ineffective hair removal.
7. Be active
Do you want to look young? Move more. Activity is good for both body and skin. While you are playing with a ball or building sandcastles with kids, no one cares if you have cellulite.
Your new mantra: "Lying on the beach is not for me!". Active beach holiday is in trend.
8. Laugh!
Do not be afraid to look ridiculous. It is a good way to distract from looks and estimates of others. Think of the most popular selfies by Kara Delevin or Miley Cyrus! Create funny and artistic photos, and then no one will care about your extra pounds.
Your new mantra: "I will do the coolest selfies this summer!". Be sure to upload them to your Instagram.