Do you absolutely love bags and want to start working them into more outfits? Here are 8 stylish ways to accessorize bags for any occasion.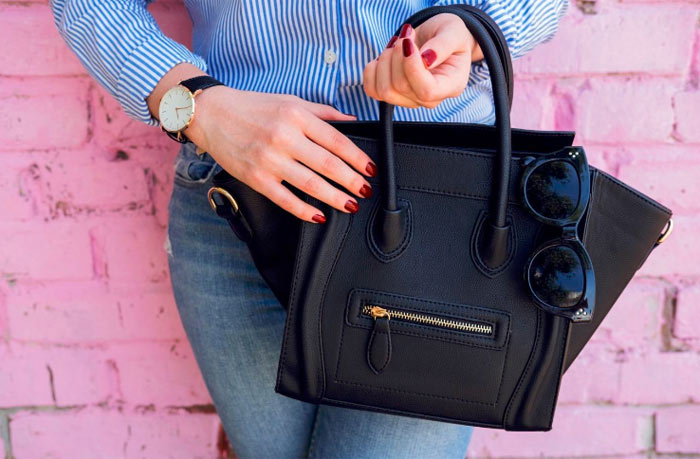 A woman's bag is like a life survival kit. It contains anything from mobile phones and keys to tampons and chewing gum. Without a handbag, most women would feel naked!
But a woman's handbag is so much more than just a practical item. A handbag is an ultimate accessory that allows women to make a fashion statement.
However, styles of handbags and fashions in clothing are always on the move. How can you accessorize bags to match your outfit? Read on to find out.
How to Accessorize Bags
Whether you're dressing for work or casual, the bag you choose plays a huge role in your overall look. Think of your bag as the finishing touch to your outfit.
But, how to wear a handbag and accessorize it right each time? Check out these 8 handy tips on how to wear different styles of handbags:
1. Little Black Bag
One of the most versatile daily look handbags is an LBB (little black bag). Black bags are timelessly elegant and can be worn with nearly every outfit.
Wear it with a sophisticated jacket and chic blouse. Accessorize with statement jewelry and platform wedges for a trendy work look. For daytime vibes, wear a casual dress, ankle boots, and a tailored blazer.
Try going monochrome, using your trusty black handbag as your ultimate accessory. Add splashes of color through your lipstick, high heeled shoes, or even tie a bright floaty scarf onto the handle of your little black bag.
2. Back to Backpacks
For a casual trendsetter look, it's all about the rucksack. No, a rucksack isn't just for nerdy school kids anymore! Backpacks can be used for casual wear and even in business attire if styled correctly.
Wearing a rucksack is all about blending classic hues. From beige to burgundy, the aim of the rucksack is to complement the whole outfit as one. Don't go overly matchy-matchy, but try to add one of the colors from the rucksack into your outfit.
Try wearing a slouchy dress, chunky black boots and a matching black rucksack for a gothic fall look. Or use a tan colored leather rucksack with a formal looking trouser suit for work.
3. The Chic Clutch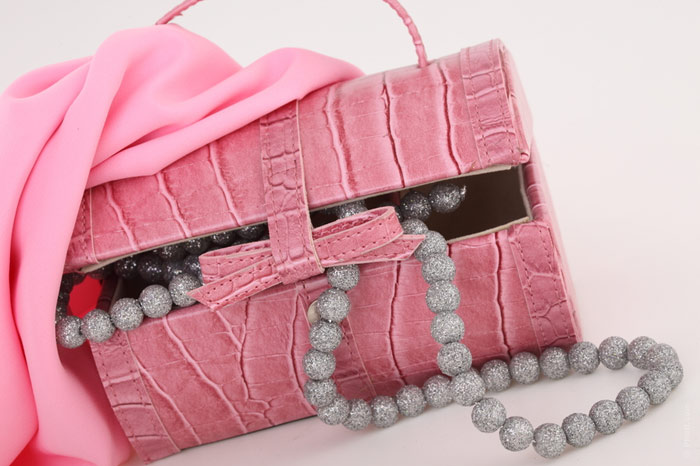 If you're wondering how to wear a handbag when the workday is over, the chic clutch bag is your answer.
A clutch tends to be dainty, elegant and compact, but celebs are also using oversized clutch bags that make a bold statement. Smaller clutches with hoop handles are also really on trend this year.
Whether it's oversized or teeny tiny, use bright, embellished designs to contrast your look. Or for a laidback look, use one in the same tone as your jacket to complement it. A matchy-matchy clutch with a fancy outfit is the perfect combo for a formal event, such as a wedding.
4. Do It for Duffel
Different styles of bags also include the classic duffel bag. It's practical as it can carry all your essentials, but how can you style it?
Tapered trousers paired with a bespoke jacket look great with a leather duffel bag for your work attire. You could also go casual and style a khaki colored duffel with distressed denim jeans, a laidback micro-plaid shirt, and some ankle boots.
5. School Bag Satchel
One handbag fashion that never seems to go out of style is the classy leather satchel. Whether it's in neutral colors or bright shades, it's a preppy piece that can be worn both in business attire and casually.
For those 9-5 hours, blend your crossbody satchel with bold navy pinstripe trousers, a crisp white blouse, and square-heeled court shoes. When the workday is over take off the long strap and use it as a clutch. Style it with cropped jeans, pointy court shoes, and some bold jewelry for an easygoing look.
6. That Vintage Vibe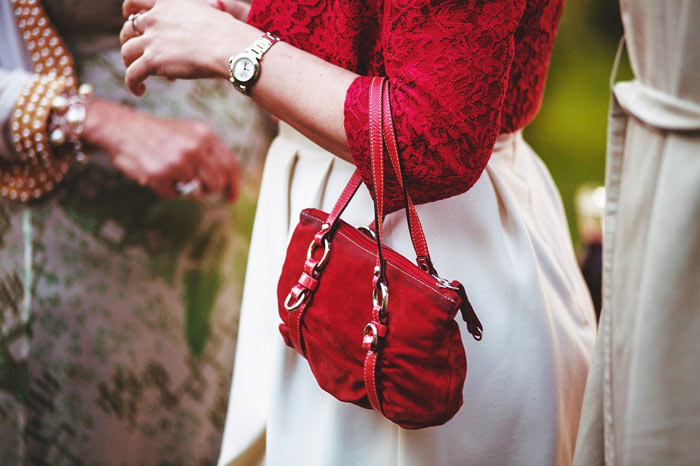 Go back a few decades and you'll fall in love with the handbag fashions. To get the vintage style right, it's all about the accessories.
Pair your vintage leather look bag with brogues and a cardigan. Add a hat and some quarter length trousers for the ultimate retro look.
Vintage bags don't always have to be in brown and tan colors. Try 50s style bags in pastels, such as baby blues and pastel pinks. Pair them with a light colored floaty dress and low slingback heels for a cute formal look.
7. The Minimalist Tote
The new "it" bag has to be the classic tote. It's minimalist in shape and color yet can give a bold statement to your outfit.
Pair your slouchy tote with a grey sweater, black knitted beanie, leather cuffed pants, and white sneakers for a daytime look. Wear a leather tote bag with a cute cream dress, nude pumps, and a straw hat for the summer.
Although tote bags look pretty casual, a sophisticated leather look tote bag can even be worn for a formal event. Wear a dainty dress but pair it with a retro blazer and ankle boots for an alternative trendsetter look. Just add a floaty scarf to dress it up the tote a little.
8. The Fanny Pack Is Back
The bum bag, fanny pack, waist belt bag (or whatever you want to call it) is back with vengeance!
Wear your bum bag with chich tailored outfits such as pantsuits or dresses. Celebs have jumped on board the 90s train with Rosie Huntington Whitely wearing hers with a statement cheetah print jacket and check print blazers.
But whatever you do, don't wear your fanny pack with "touristy" clothes, or you could be mistaken for a sightseer! View here for on-trend waist belt bags, tote bags, and more.
Handbags Are a Girl's Best Friend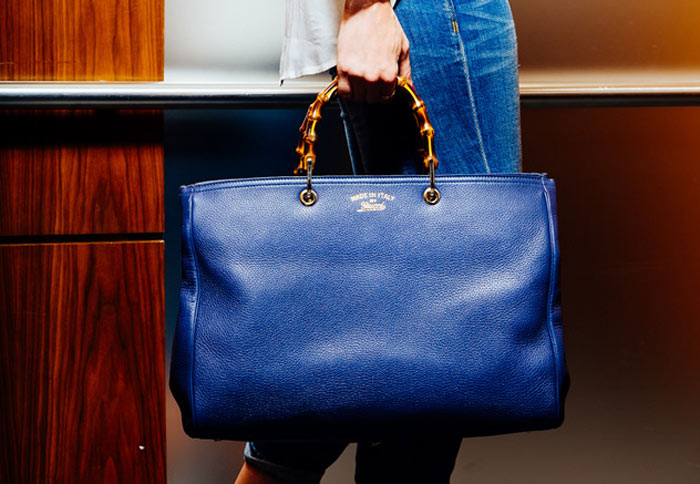 Most people say that diamonds are a girl's best friend… but it's more likely that you've got a closet full of handbags than diamonds!
If you follow this simple guide on how to accessorize bags for any occasion, you can wear each bag in your collection and look like a fashion goddess each time.
To keep up with the latest trends, check out this cool article: 7 Fashion Trends that May Never Disappear in the UK.