From the streets of Manchester to London, you can find old and young dressed in bespoke outfits, wearing some of the most perfectly crafted makeup and strutting around in the finest high heels. This is a sign that the UK is really catching up to France as a fashion capital of the world. With trends from the 90's coming back, and some remaining relevant for many years, it's clear that certain styles are here to stay. Here are 7 examples that you will come across when walking the streets of the UK.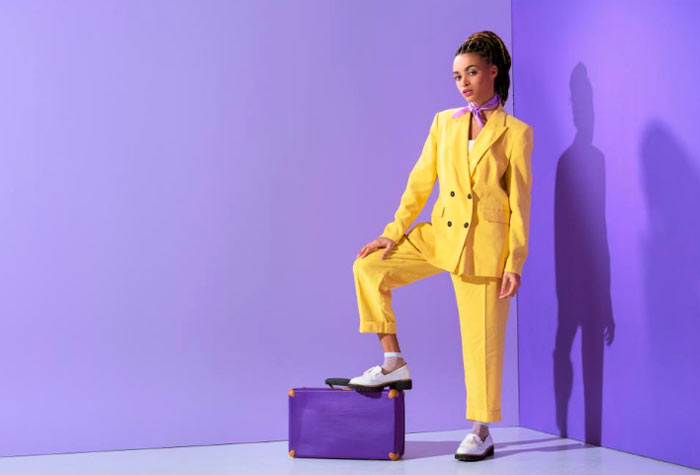 1. Matching Outfits
In the 80's and 90's, matching trousers and tops was the in-thing. As the years passed, the trend started to fade away, with pundits believing it was a lazy way of dressing yourself. However, in the 21st century, it seems like fashionistas have taken this former trend up a notch by wearing outfits that even match their shoes and cars. The popular colours currently are black, white, red, purple and yellow. Celebrities have also keyed into the trend and made it more stylish than it ever was before.
2. False Eyelashes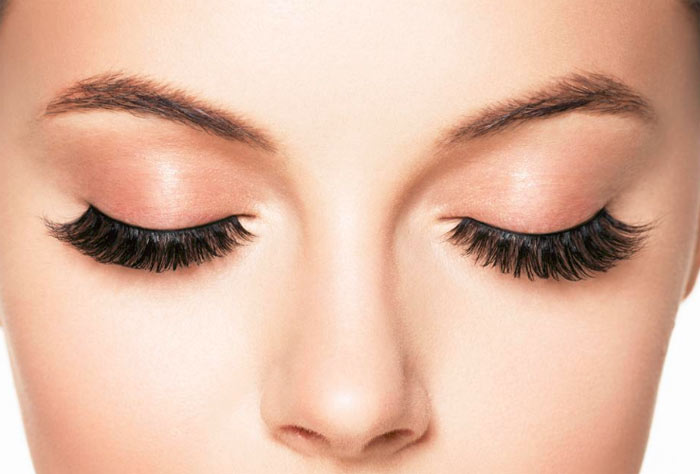 Women have always tried to find ways to keep their eyebrows and lashes on fleek. False lashes have been in vogue for quite a while now, with different qualities and lengths based on the size of your purse. Walking around the streets of London, you are likely to find these lashes on any lady alongside her standard makeup. The good thing about them is that you can wear them for days without needing to take them off – unlike your lipstick, eyeliner and other typical daily makeup.
3. Light Makeup
The art of makeup has transcended from just putting a splash of colour and vibrancy on your face, to carefully outlining and contouring the facial features, attempting to make people believe you simply "woke up like that". The urge for ladies (and even men) to look good and perfect the art attractiveness has given rise to makeup schools all around the country. Beauty enthusiasts are even beginning to take up makeup courses in Manchester and attend cosmetology schools in London and even downtown Bristol. This goes to show that there is no excuse to not keeping your make up on fleek.
4. Ripped or Rugged Jeans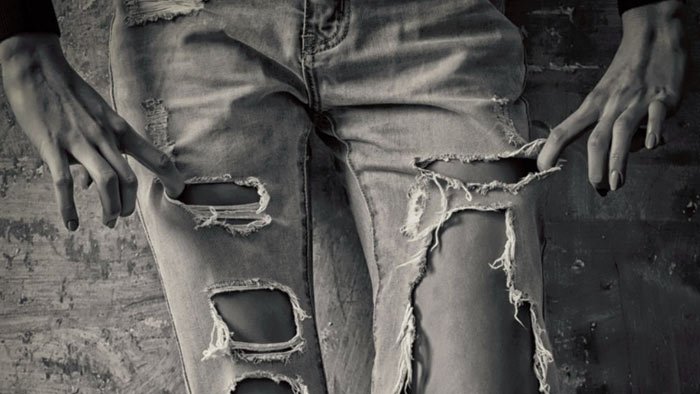 Ripped jeans were designed for the runway and music videos. But, these days, they have become a part of everyday life. In the past, people bought regular jeans and carefully ripped them around the knees. Now you can actually go to a boutique and find authentic ripped jeans. It's also a common piece of clothing in the wardrobe of almost every teenager in Europe.
5. Tattoos
Tattoos have long been a popular form of body art. From temporary to permanent, old and young people may get one in remembrance of an event or just to "feel cool". Whatever the reason, it is a trend that isn't going away. A lot of ladies want the Amy Winehouse (RIP) look – as she was an advocate for getting them.
6. Skinny Jeans and Palazzos
Popularly considered old school outfits, skinny jeans and palazzos are back and don't look like they are going anywhere soon. With celebrities sporting them on the red carpet, and working-class people wearing them for their day-to-day work, the comforting feel they provide has made them a must-have for people around the UK and all around the world, regardless of the weather or time of year.
7. Leggings and Jumpsuits
These two outfits have led to a "camel toe" trend which is very divisive. They faded out for a while but seem to have come back to every woman's wardrobe. Wearers may like the idea of leaving little to the imagination. But, really, nobody is complaining.