It seems that Christophe Decarnin, the leading designer at Balmain fashion house, is not threatened by or interested in the financial crisis, which hit the world of fashion as well as the rest of the economy. Decarnin's leadership is expected to bring tremendous success and fame to this slightly forgotten brand.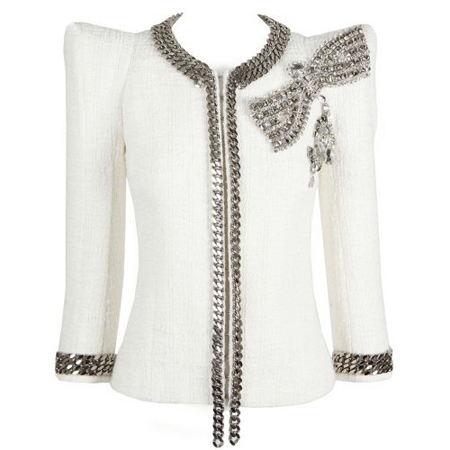 At this point he proved that he has the skill to attract attention to the brand. For example, he recently presented a new jacket design worth $5676!
The jacket is white, cotton, with stylish pointy shoulders, generously decorated with Swarovski crystals, wide chains on the sleeves, collar, and along the zipper, and large bow also with inlaid crystals. Overall the design suggests obvious tribute to Chanel.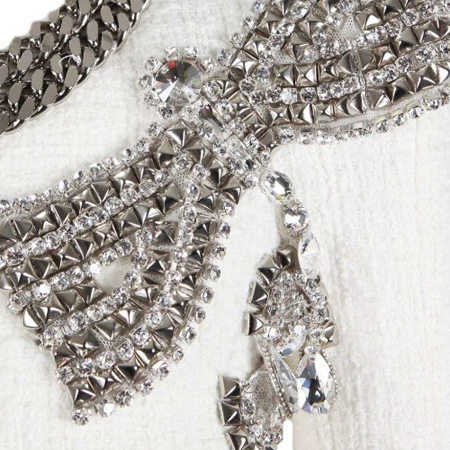 Well, quite impressive. As for now, we can only wonder who will be the first to appear in this masterpiece, Victoria Beckham or Lady Gaga, since most likely nobody else can afford such luxury.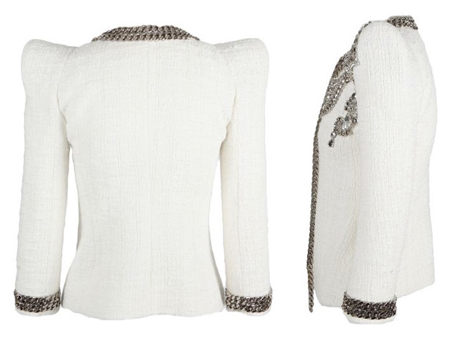 Source of the images: colette.fr.