It's getting cold outside. However, dressing warmly does not mean just wrapping up in a blanket, sitting at home, or putting shapeless sweaters and jackets on yourself. Even in the coldest weather, you can look stylish and delicious, if you choose the right clothes. For example, one of these dizzying autumn images.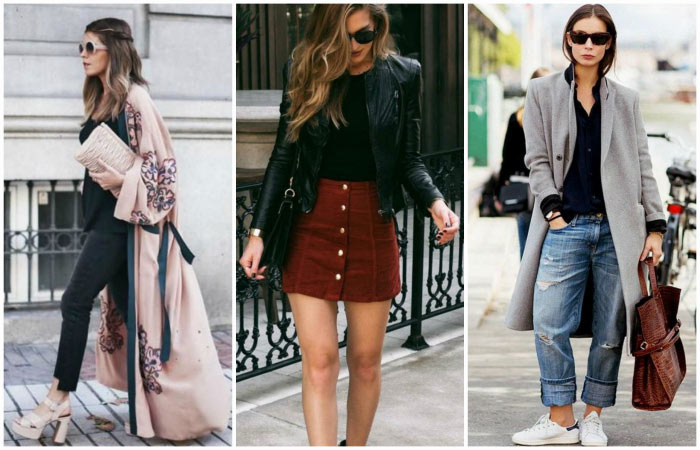 1. Fur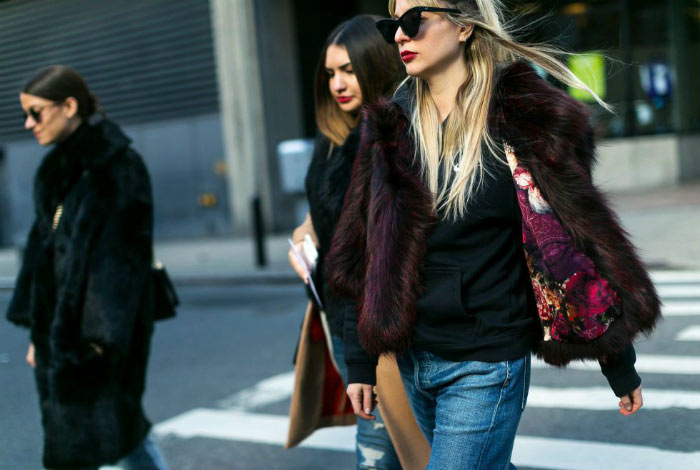 Furs are relevant during this season. Long fur coats are not very suitable for everyday wear and autumn weather. But a short coat is what you need for the autumn and the beginning of winter. To look fashionable, beauty bloggers suggest combining it with boyfriend jeans, sports sweatshirts, and coarse shoes or sneakers. It is up to you which fur to wear – natural or artificial.
2. Man's style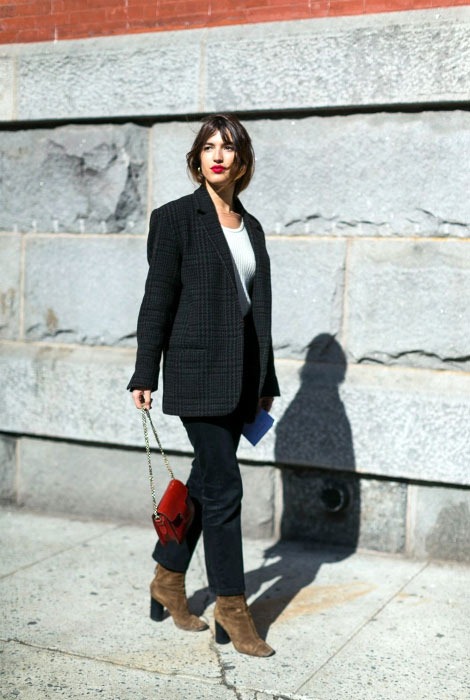 A spectacular image with shortened black jeans, a white T-shirt and a long jacket of a masculine cut is an excellent option for business women who want to emphasize their independence.
3. True elegance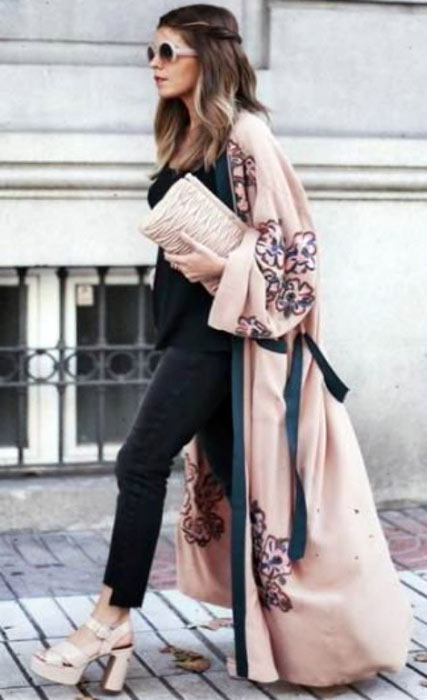 An elegant feminine image, which is highlighted by a raincoat of a nice gently pink color that reaches the floor, is perfect for a romantic walk on a fine autumn day.
4. Casual style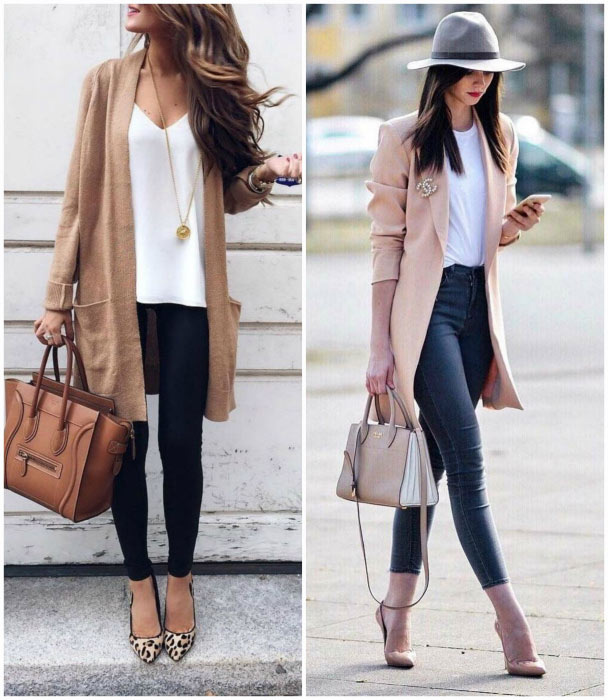 Long coats of a straight cut and various cardigans are the main must have this fall. Combine them with skinny jeans, loose tunics, light blouses and classic shoes to create flawless everyday images.
5. Knitted dress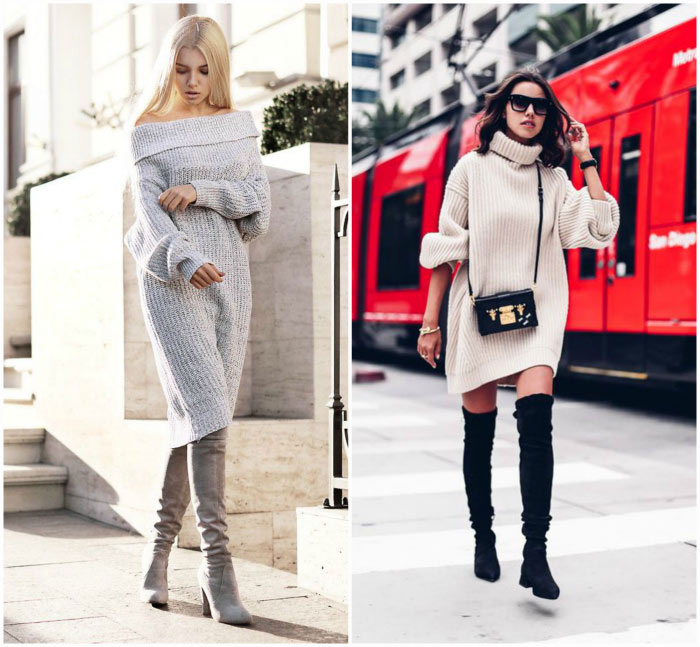 A knitted dress and boots is a win-win and very effective option for the fall. The most fashionable styles of dresses include knee-length sheath dresses and short loose models, similar to long sweaters.
6. Walking style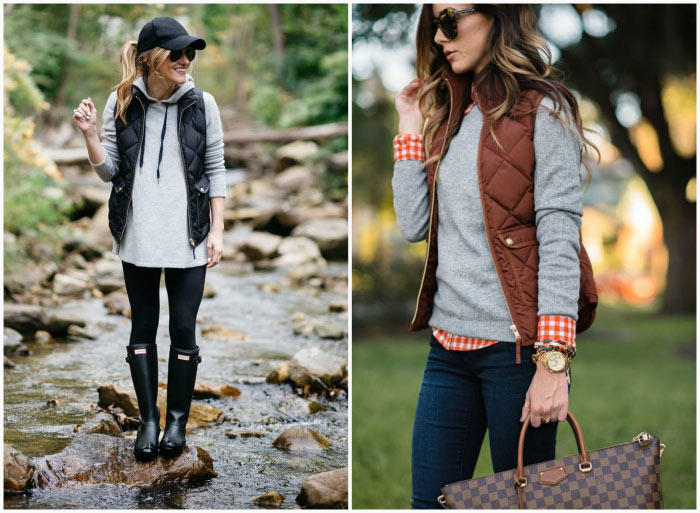 Monochrome leggings, jumpers, loose hoodies and sweatshirts, as well as waistcoats and sneakers – this is the formula for creating an ideal, stylish and slightly careless image that is suitable for an autumn picnic and walks in the park or around the city.
7. Unusual coat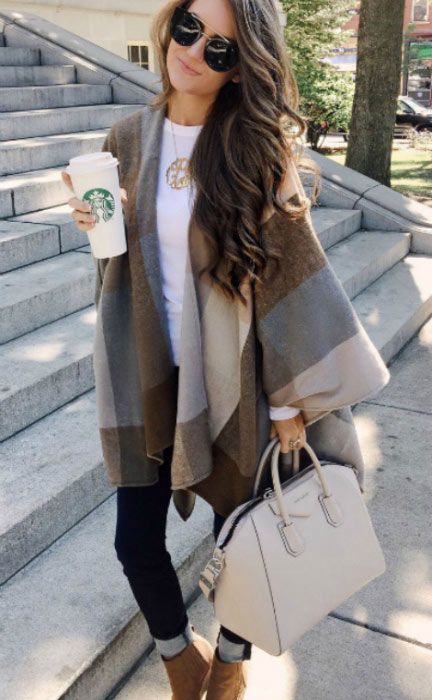 This is a topical autumn image with jeans, a simple sweatshirt and a coat of original cut, which became a highlight of this universal and at the same time stylish autumn image.
8. Business chic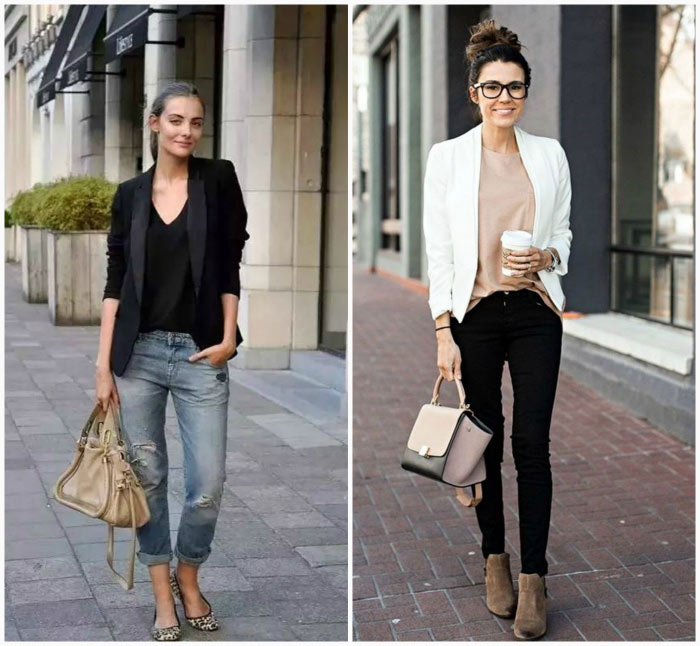 Boyfriend jeans or skinny pants, a monochrome tunic, low-heel shoes and a stylish jacket – that's all you need to create a stylish autumn image of an active and independent girl. Such outfits look appealing due to their simplicity, light negligence and are perfectly suitable for wearing at work, while studying, walking or even going out.
9. Zero modesty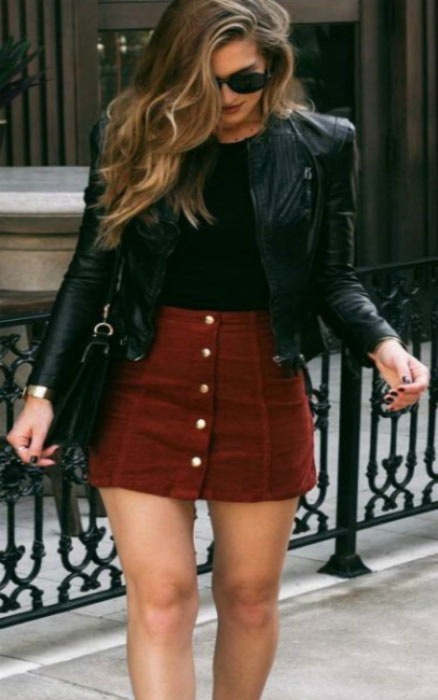 A combination of a leather jacket with a short terracotta skirt and a monochrome turtleneck looks very bold. This outfit is perfect for a trip to a party or any other social event.
10. Convenience and style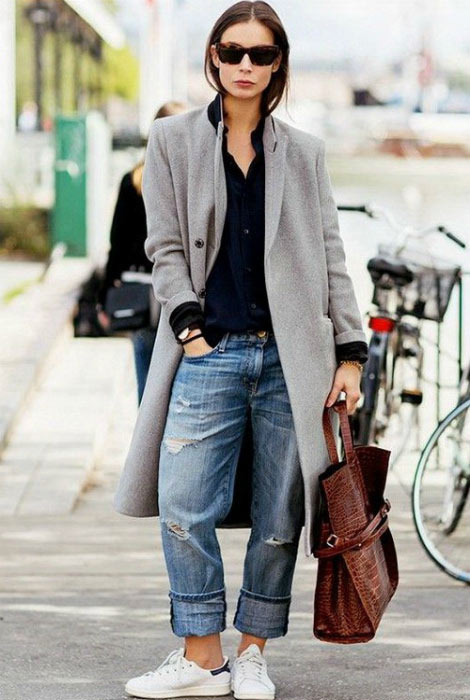 This autumn's fashion strives for simplicity and comfort. Therefore, in order to look stylish this season, you only need to have loose jeans, a pair of shoes, a shirt and a long gray coat. This outfit is suitable for Sunday shopping, walking in the park or visiting friends.
11. Leopard coat
A leopard coat is one of the undisputed favorites of the autumn of 2017. It perfectly combines with the casual style, adding colors to the boring image and making it spectacular and memorable.
12. Scarves and shawls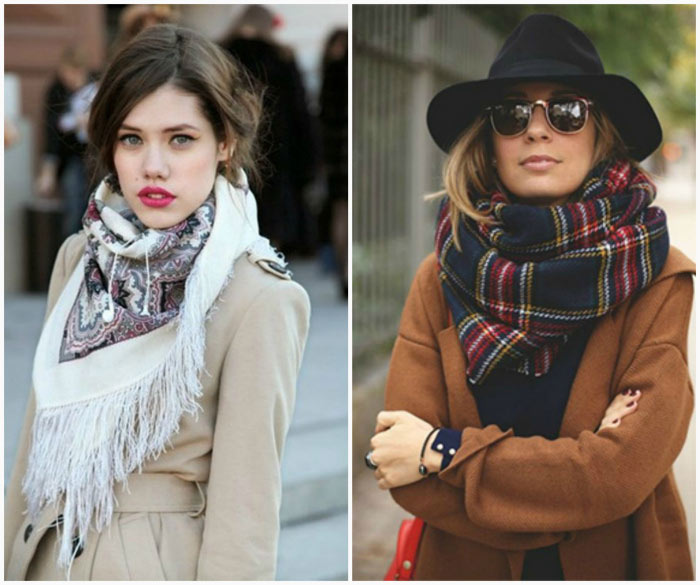 Scarves and shawls are important attributes of the autumn-winter season. Using a bright or unusually tied scarf, you can refresh or complement any image. This season, scarves with ethnic patterns and embroidery are especially popular as they perfectly match classical and business outfits, as well as warm checkered woolen scarves, which will complement the images in everyday style.
13. Red coat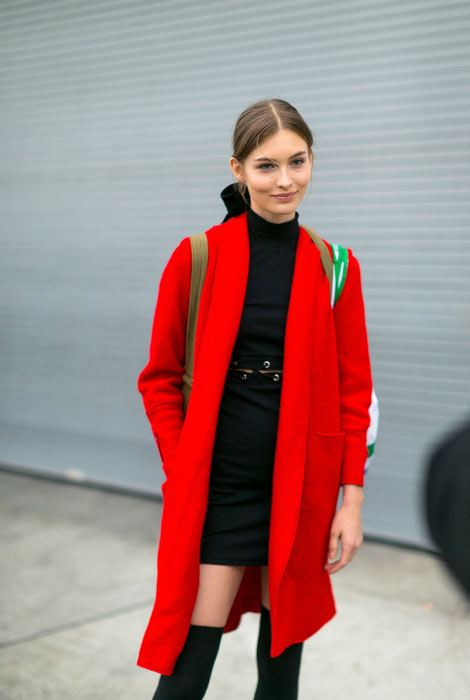 A red coat in combination with a simple black sheath dress or a black trouser suit is a win-win option for all occasions.
14. Yellow coat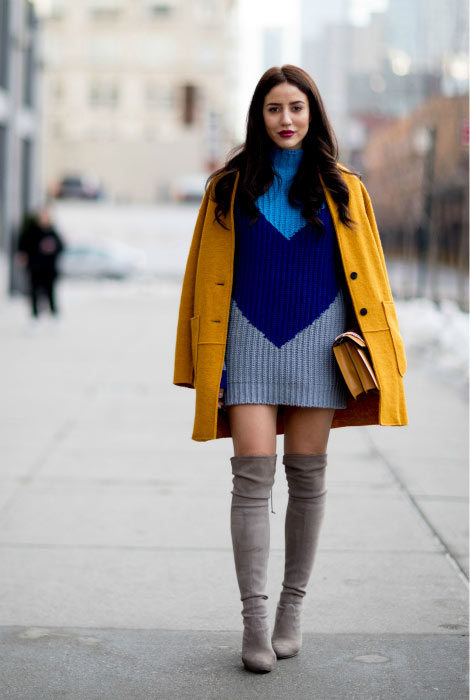 An interesting image with a knitted free-cut dress, gray boots and a yellow coat will help create an optimistic mood and is perfect for a walk on a sunny autumn day.
15. Unusual trousers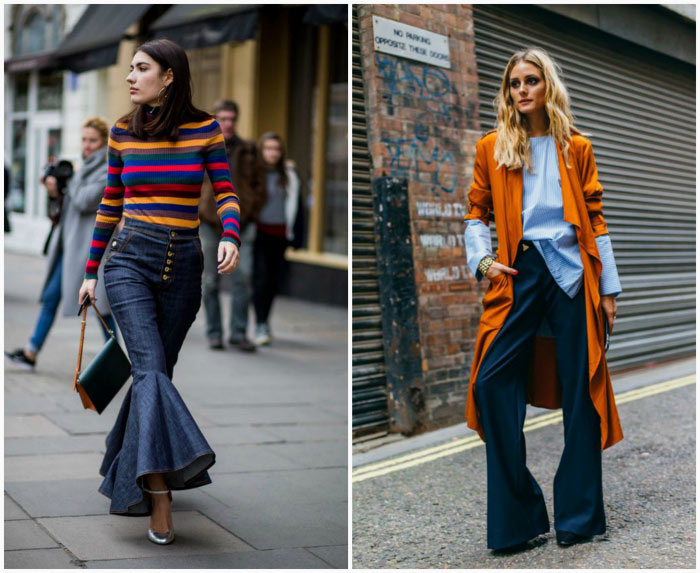 Do you want to experiment with the style? Pay attention to the unusual styles of trousers. The most popular models include all sorts of flared pants. With their help, you can not only create an unusual fashionable image, but also hide the existing shortcomings of the figure, namely become visually higher, slimmer and balance the proportions of the body.
16. Combining the things that don't match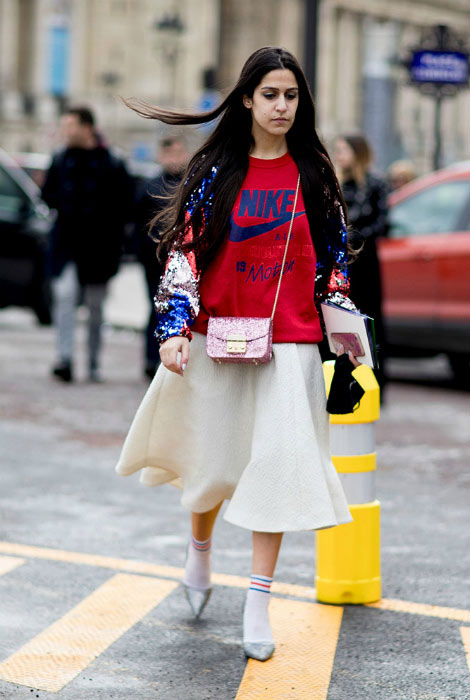 The stylists recommend the most courageous and extravagant personalities to take the risk and demonstrate their originality to others. This can be done by combining absolutely unsuitable things. For example, a midi skirt in combination with a sports sweatshirt, classic shoes and golf socks looks very eccentric, but at the same time fresh and creative.
17. The feeling of freedom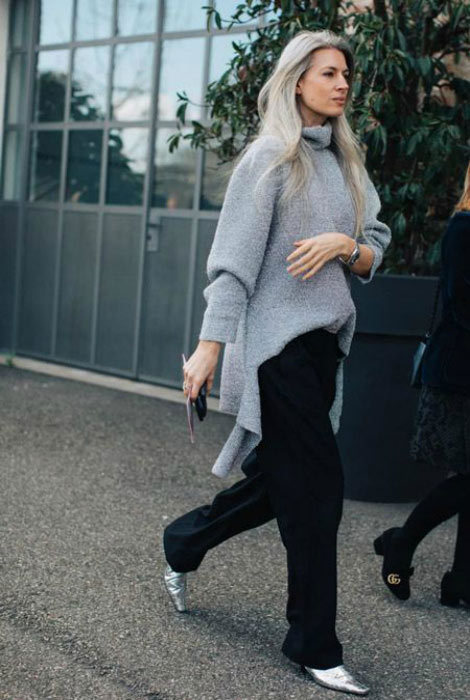 Loose trousers and an elongated baggy knitted sweater will help create a cozy and stylish look for a shopping trip, visiting friends and any other informal event.
18. Poncho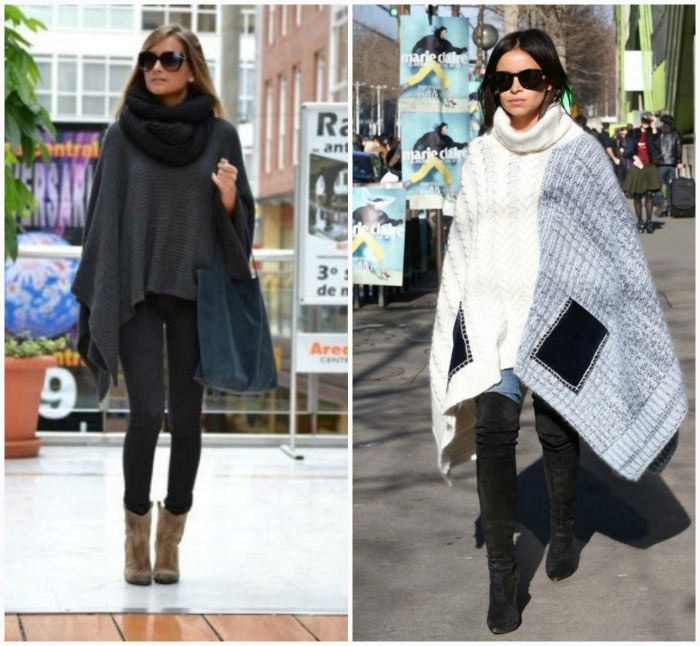 A warm poncho can be an excellent alternative to a plain coat or cardigan. Combine this wardrobe item with narrow leggings, jeans, coarse boots or high boots to create a unique and spectacular image for all occasions.