In spring, we are always looking for new sensations. It is considered that if you want to change your lifestyle, you should start with a hairstyle, and if you want the changes to be for the better, you should not trust passing trends, but should rather follow the stars' example.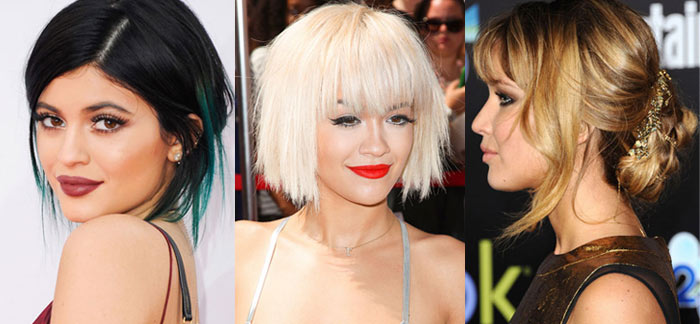 1. A straight parting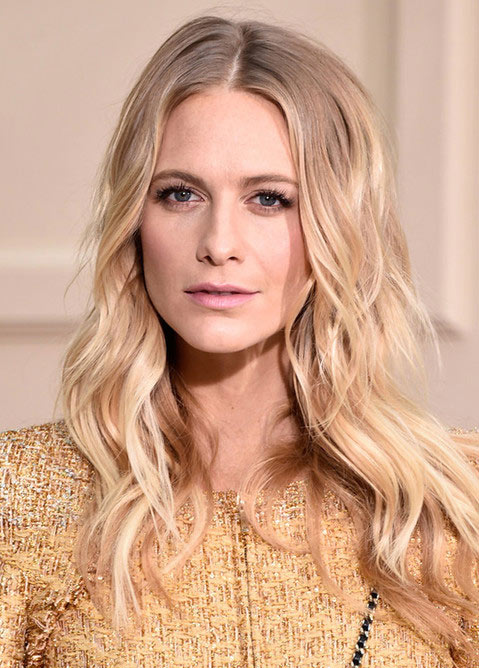 The hair parted in the middle, like that of Poppy Delevingne, is a classic solution, which is at the peak of popularity again. It is very simple to make – just let the sharp end of a comb through your hair in the middle of the head, from the forehead to the nape of the neck. It is perfect for the girls with round faces due to the fact that their face visually lengthens in such a way. For this same reason, it is contraindicated to the girls with a narrow face. In addition, it is better to avoid parting, if the face has an asymmetry: a slightly lowered corner of the lips or a raised eyebrow will be more noticeable.
2. A ponytail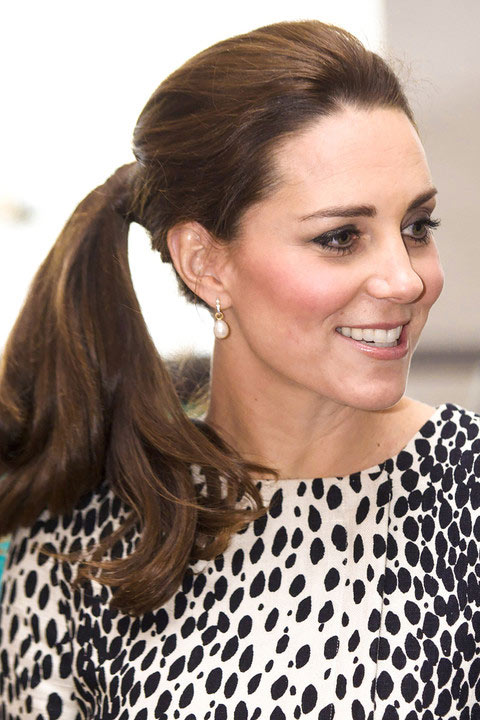 A recognized style icon and the wife of Prince has never appeared in public with a bad haircut. Therefore, in matters of styling she can be trusted one hundred percent. To make a ponytail, like that of Kate Middleton, treat your curls with a thermal protector spray and straighten them with a styler, slightly twisting the ends. Comb the hair on top a bit, collect it in a ponytail and tie a thin rubber band. Separate a small section of your ponytail, wind it around the rubber band and fix with an invisible barrette from below. Finally, sprinkle the hair with a hair spray.
3. The effect of wet hair
The wet hair effect phenomenon is still misunderstood by our editors. Nevertheless, it has stayed on the catwalks for a few seasons and, most importantly, it is admired by men. If you do not want to look like a diver, follow Katy Perry's example – the singer has managed to achieve a glamorous vinyl effect.
4. The elongated bob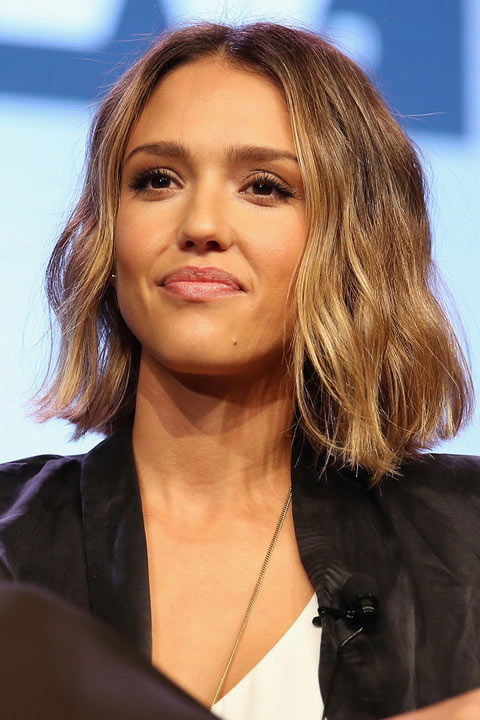 This is the most fashionable haircut of the season. Jessica Alba, Beyonce, and Kim Kardashian now have this hairstyle. It is very versatile: it is suitable for women of any age and profession. It is long enough to be easily gathered in a ponytail and rather short for you to comfortably have your hair disbanded. It contributes to absolutely any appearance – it extends the round face, masks too wide cheekbones and balances a large chin.
5. A side parting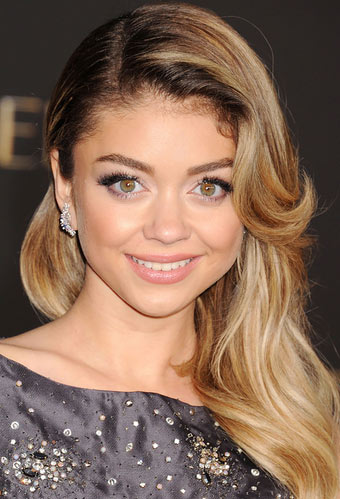 Hair is laid to one side, like that of Sarah Hyland; it immediately gives the impression of a solemn hairstyle, even if you have spent 30 seconds to do it. Julianne Moore, Emma Stone, Marion Cotillard, Naomi Watts and Gwyneth Paltrow have appeared with such a parting at the red carpet events. This already means a lot, doesn't it?
6. Expressive curls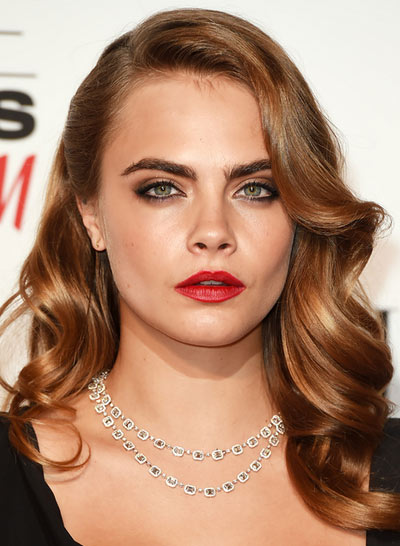 Sexual Hollywood curls never go out of fashion, and there is no woman whom they would fail to decorate. Twist them with large tongs, then carefully disassemble them with your hands (you do not need any locks a la Natalia Goncharova) and sprinkle them with a hair spray of average fixing. Do you want your hair to shine like that of Cara Delevingne? At the end of styling, spray it with a special product to add shine.
7. Easy natural waves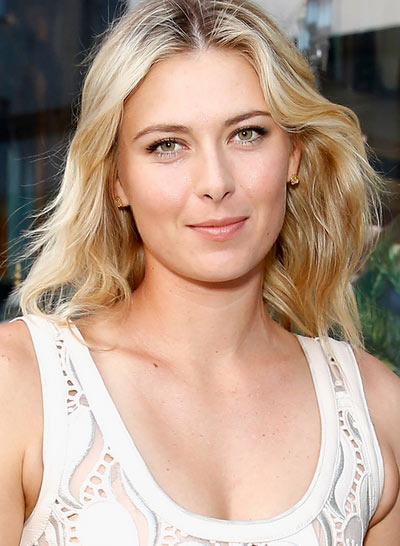 The trend for natural hair does not lose its topicality. The former top-ranked Maria Sharapova is a great proof. Most importantly, this hairstyle is very easy to do even without the use of special devices. Wash your hair in the evening and let it get dry a little on its own. Apply mousse for curls, twist them into a bun and secure with a rubber band. In the morning, just loosen the hair and comb it through with your fingers.
8. Disheveled hair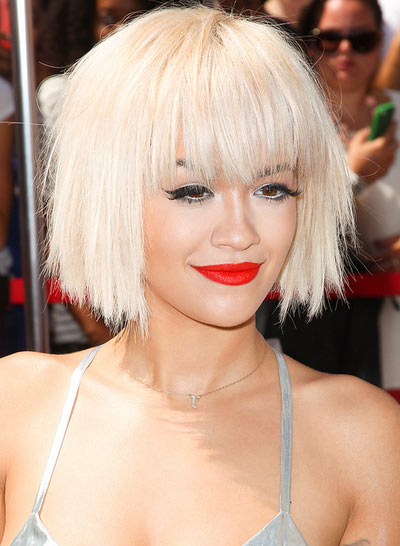 This slightly sloppy styling, like that of Rita Ora, tells about your daring nature and active personal life: the singer looks as though she did not have enough time to refresh herself after a rough sex. But the main idea of this hairstyle is, of course, its relevance. Having this hairstyle, you can safely go to a meeting with friends or a night club, but you'd better comb your hair differently for an interview at a consulting company.
9. Colored strands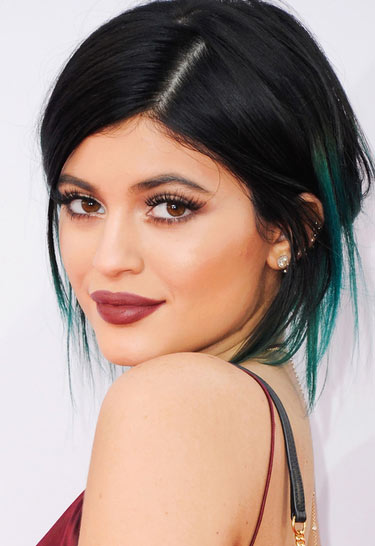 Bright unnatural hair colors have long ceased to be the prerogative of punks. And most importantly, it is not necessary any more for you to dye the curls in a permanent green color – "makeup for hair" is included into the arsenal of cosmetic brands. It remains on the hair until the first time you use shampoo or survives washing your head two or three times (depending on the product itself and the brand). Follow Kylie Jenner's example.
10. Braids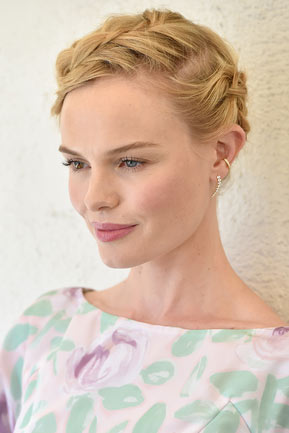 All kinds of braids are at the peak of popularity again. No matter what you choose to plait: a simple braid that any child can make or an intricate one in Kate Bosworth's manner. It is better to prepare your hair beforehand. Wash your hair, apply a styling mousse, and dry it. This simple manipulation will make the strands more manageable, they will not escape plaiting.
11. Hair Accessories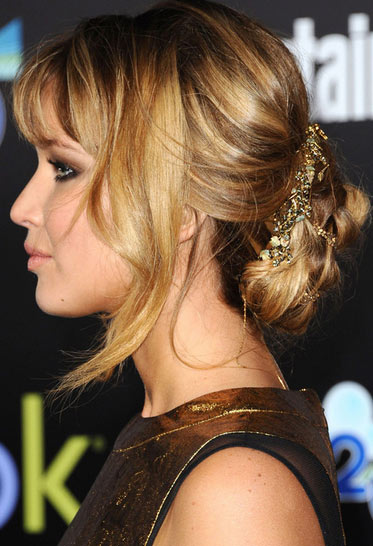 Decorated headbands and hair clips are now popular not only among schoolgirls, but also among the models at the spring-summer shows Dolce & Gabbana, Bottega Veneta and Celine; they are used by Jennifer Lawrence and Lady Gaga. There is one objection: accessories should be adult and underline your status – you should not borrow plastic butterflies from your younger sister's box.
12. The hair combed back
Perhaps, this is the most recent trend of spring: we have not seen fashion shows and social events for a long time where many girls would draw their hair back from the face. To achieve this effect, comb your hair back and sprinkle it with a hair spray, like Jessica Chastain. Do not spare money – you should not give the curls a single chance to separate for the usual parting.
13. A bundle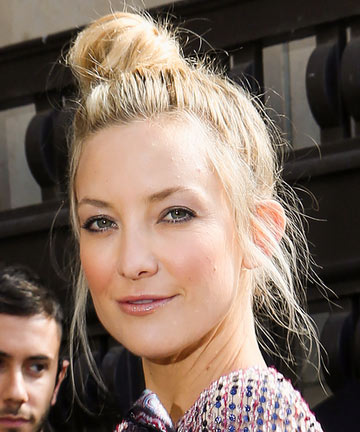 We have taken our hats off, but we are still wrapped in a scarf and fasten our jackets under the throat. Having a bundle, like Kate Hudson, is a great demi-season hairstyle. To revive the traditionally strict hairstyle, sprinkle your hair with dry shampoo or apply a special powder – it will give your hair volume and additional texture.
14. Pixie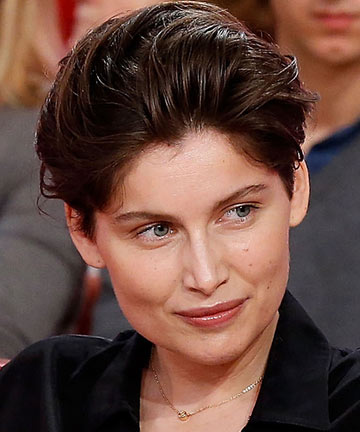 The new face of the L'Extase fragrance by Nina Ricci has recently surprised everyone. Laetitia Casta cut her beautiful hair off. It is a good option for those who want to lose a couple of years: unlike other short haircuts, "pixie" makes you young and looks playful and straightforward.
15. Massive "ragged" bangs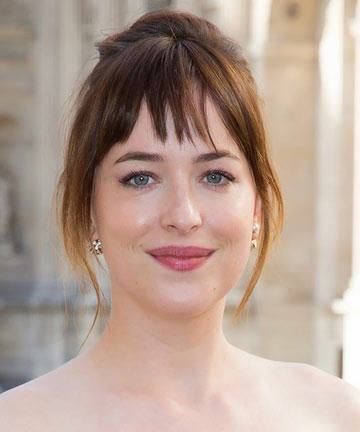 This is good news for the people with a wide forehead – bangs are popular again. But this does not mean you have to cut them to a strict line and twist on a round hairbrush. Bring some photos of Dakota Johnson to your hairdresser. Thick bangs with a ragged edge actually look natural and highlight her face to advantage.