Fashion is changeable and sometimes simply unpredictable. Not everyone manages to stay on the peak of it. No wonder: in order to follow the latest fashion trends, you need not just a sense of style, but also courage. We must admit that not everyone will dare to show up in such outfits.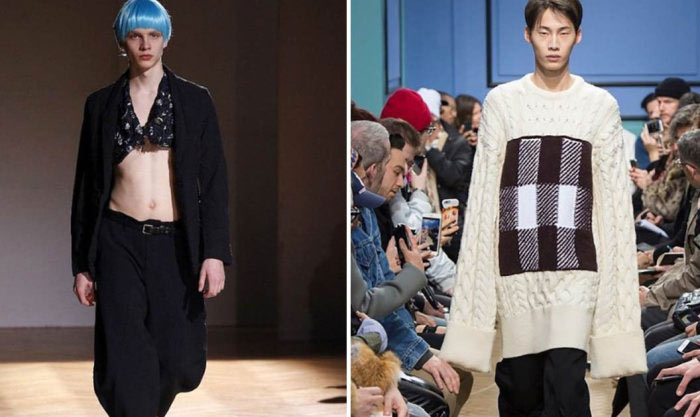 1. Opposuits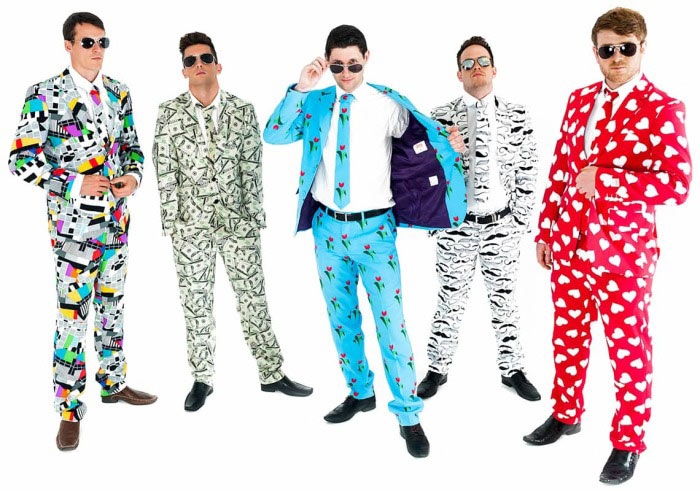 It's weird but definitely cool. The Opposuits brand has become a kind of revolution for men who are too serious about their wardrobe items. The Dutch producer of unusual outfits claims to sell hundreds of thousands of suits per year. Each suit consists of a jacket, trousers, and tie and costs $99. In the holiday season, the company sells even more bizarre "Christmas costumes" at department stores.
2. RompHim

In the spring 2017, a line of men clothes, RompHim, was launched on Kickstarter. On the first day they raised more than $ 10,000 (currently, "male" rompers have collected $355,324).
The guys who developed this line cooperated with one of the best consultants in fashion design in Chicago to develop a men's clothing that is stylish and cheerful, at the same time being comfortable, convenient and versatile.
The rompers will be sold for $ 119, although you can get them a bit cheaper at pre-order.
3. Lace Separates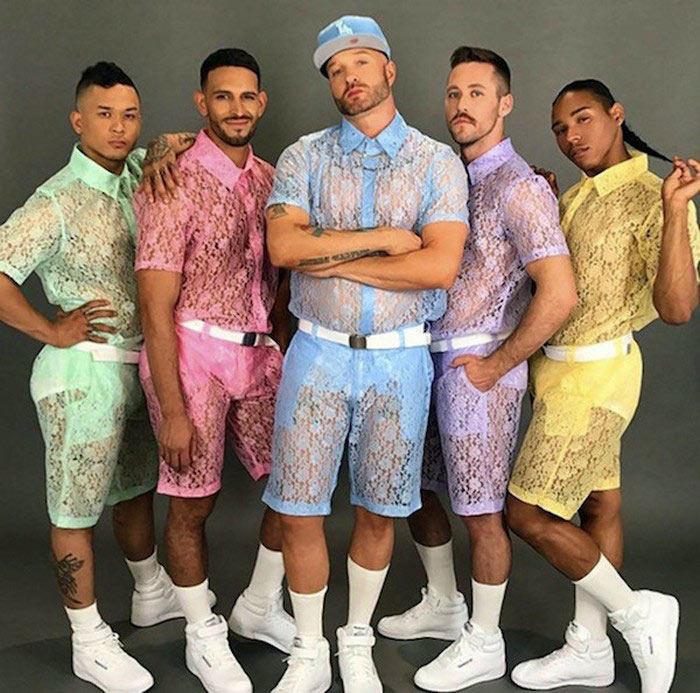 Immediately after the RompHim, the streetwear brand introduced a line of semi-transparent lace shorts and t-shirts for men for only $100.
The Hologram City outfits created by Hoza Rodriguez are available in pistachio, pink, blue, purple and yellow. Will your man dare to wear this?
4. Square Toes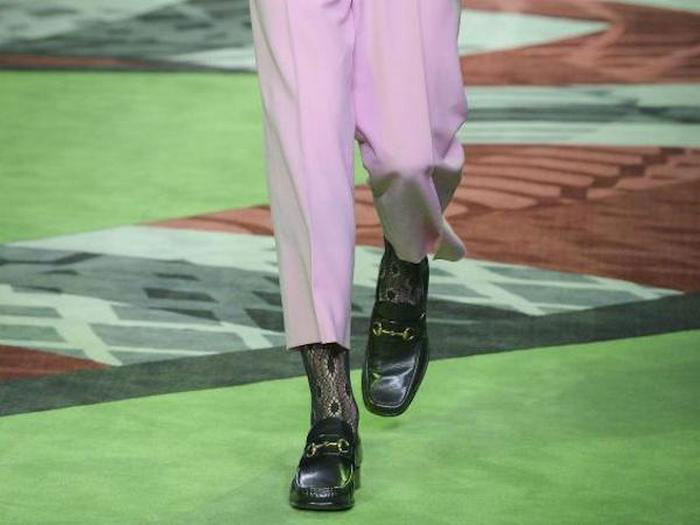 The GQ magazine launched a campaign to "eradicate" men's square-toe boots. In April 2017, the editors of the American edition urged people to convince their friends and family to stop wearing those ugly shoes. In May they began a full-scale movement in social networks under the hashtag, #NoSquareToes.
5. Chokers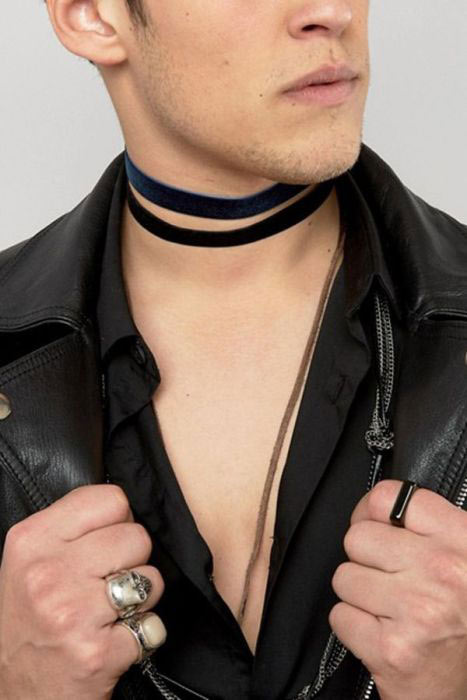 Although chokers were already popular in the 90-ies, this accessory is experiencing a Renaissance in men's fashion 2017. They come in different shapes, sizes and colors and can look like collars, bandanas, chains and so on.
6. "Silver lake Shaman"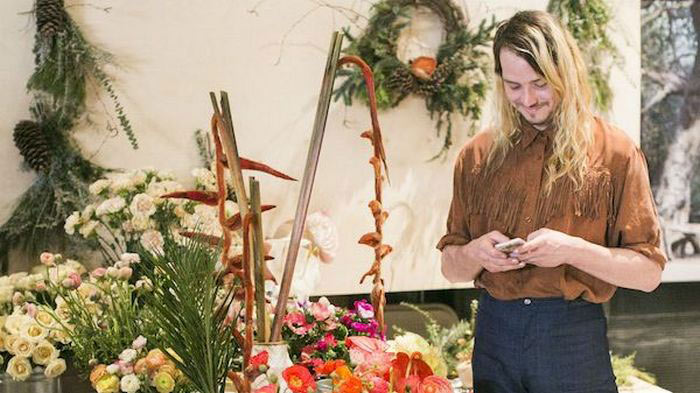 The "Silver lake Shaman" is the successor of the "Brooklyn lumberjack" – a lifestyle/trend popularized by young hipsters in New York.
Brooklyn fashion has become an international trend, but in the recent years, the cultural focus has shifted to Los Angeles. If "Brooklyn lumberjack" was essentially a nostalgia for the 1870s, the "shaman" is a combination of the 1970-ies high waist and the 1990-ies minimalism.
7. Alt-Beauty models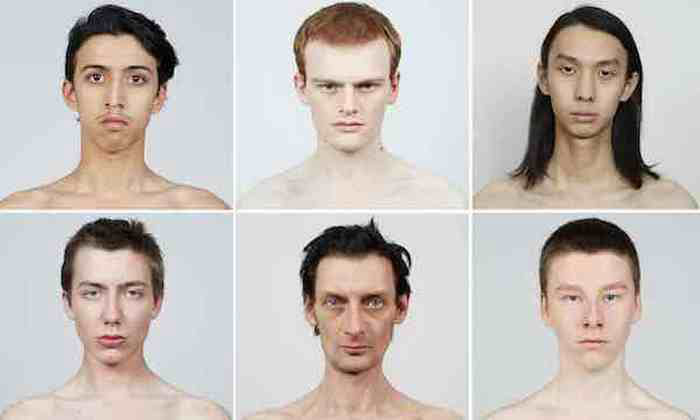 These models literally blew up the catwalk and testified to the fact that non-traditional, "alternative beauty" is the latest trend in men's fashion.
A similar idea is shared by Eva Gödel who manages a German agency. The transition to the alternative approach to fashion is not a new phenomenon. Common people have been invited to catwalks since 2015. Most of these models actually have their basic jobs, and the catwalk is a "part-time job" for them. What's more, most of them are immigrants from the former Soviet Union.
8. Oversized sleeves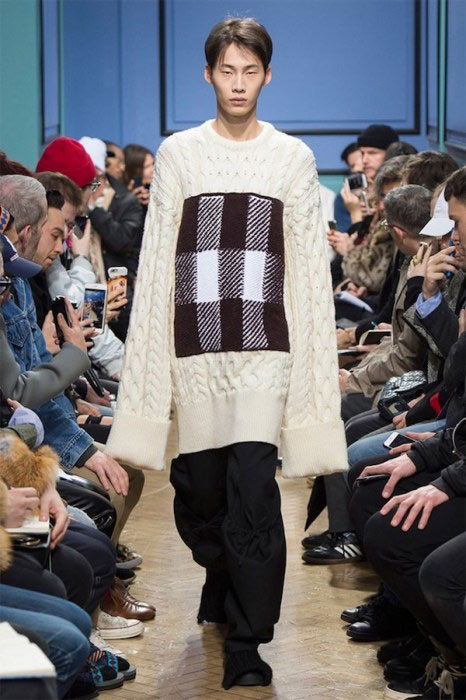 The new 2017 menswear collection by London designer, JW Anderson, features huge heavy sleeves and long scarves. At least, with this fashion, your hands will never freeze.
9. Bangs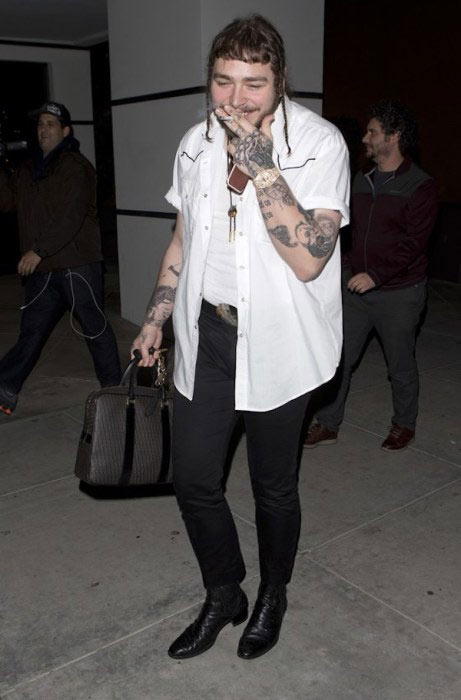 GQ magazine clearly dislikes not only square-toe boots but also sloppy bangs that are becoming popular thanks to such celebrities as Jared Leto and Justin Bieber.
10. Cropped men's tops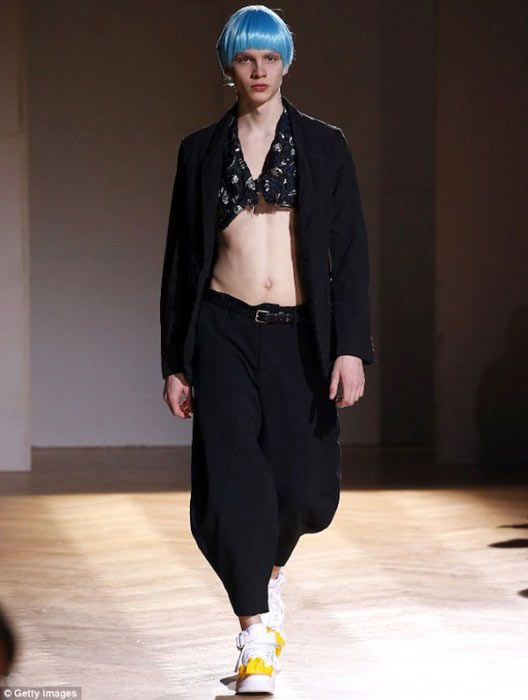 Rei Kawakubo from Comme des Garçons presented a collection called "Boyhood" at the New York Fashion Week 2017. It is peculiar due to models in party wigs, asymmetrical jackets, large T-shirts and high top sneakers. Rei also showed cropped tops… for men.