How to make a snack not only delicious, but also useful for the body? Yes, you read that right: you can satisfy your hunger without harm to the waist. It is enough to replace harmful chocolate bars and snacks with slimming drinks. We suggest a few ideas for the preparation of these wonderful cocktails. Based on them, you can develop your own recipes that will be no less effective.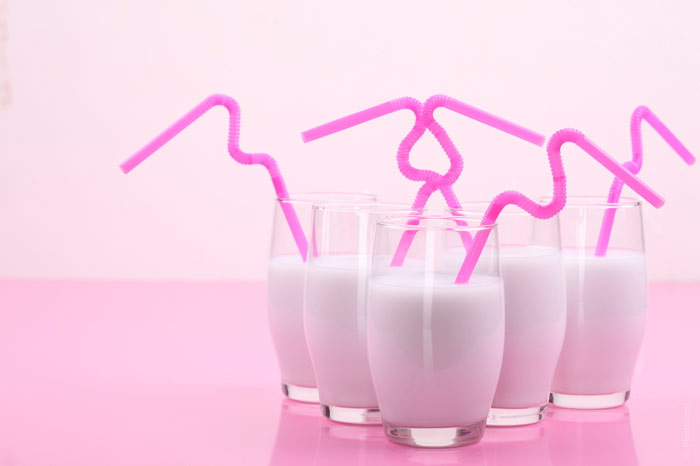 1. Ginger-lemon drink
Its main ingredients help to reduce appetite, boost metabolism and improve mood. The drink is recommended in the morning and during the day instead of tea and coffee. In the evening, add some chopped ginger root and lemon to the thermos and pour a liter of boiling water. In the morning, after a meal, add a drop of honey and drink the fragrant substance. However, if you have problems with gastrointestinal tract, please refrain from the drink.
2. Orange-cinnamon cocktail
It is impossible to overemphasize the dietary benefits of this duo. The cocktail not only regulates appetite, but also improves carbohydrate metabolism, boosts digestion. You just need a large orange, a couple of cinnamon sticks (or 1/4 teaspoon powder spice), a liter of hot water, and a thermos. The preparation technique is similar to the previous recipe, but you should drink it before breakfast, not after.
3. Fermented milk-based drink
The benefit of this cocktail is that you pick up the ingredients to your taste. We can offer a few options. As a basis, you may take kefir, whey, ayran or plain yogurt mixed with herbs – dill, green onions, celery, lettuce, parsley. Alternatively, you can add radishes, zucchini, cucumber, garlic. Just mix the ingredients in a blender and drink before every meal. You will surely eat less and saturate the body with vitamins.
4. Sugar-free fruit-and-berry punch
The main element in it is fresh fruit and berries or dried fruit, which must make up at least 1/5 of the total volume. Minimum cooking time is essential to preserve all the nutrients. If you take juicy fruits or berries, it is enough to cover them with boiling water. How often should you drink it? Before each meal or a snack.
5. Mint tea
The incredibly simple drink will clean your intestines, normalize metabolism, improve digestion and calm the nervous system. All you need is to pour boiling water over a tablespoon of peppermint leaves, letting them brew for 8-10 minutes. To intensify the effect, you can add a teaspoon of cinnamon, thyme, or a slice of lime to the tea. It is best to drink warm, because then it reveals its best qualities.
6. Smoothies
Such drinks made from fruits, berries or vegetables are rich in vitamins and fiber, and are perfect for weight loss. Use your imagination when cooking: add herbs, spices, nuts, grains, honey, milk, and muesli to your favorite fruits, berries or vegetables; you can mix different fruits as well… By the way, a high-calorie smoothie can replace breakfast or a snack.
As you can see, there is nothing complicated in preparing slimming drinks. However, their benefit is undeniable. In addition to their composition, rich in vitamins and trace elements, they weaken a feeling of constant hunger typical of those who crave for a perfect body. Is it not a good reason to try the miracle cocktails in action immediately?