The talented artist Lin Ching-Che is only 26 years old. He is inspired by the fall rain.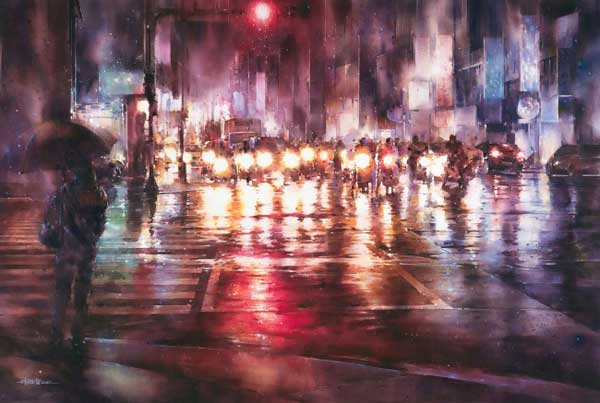 Rainy city streets don't make the guy melancholic or sad, but give him the desire to pick up a paintbrush. Lin Ching-Che paints with watercolors. With multi-colored water, he glorifies the dull beauty of big cities.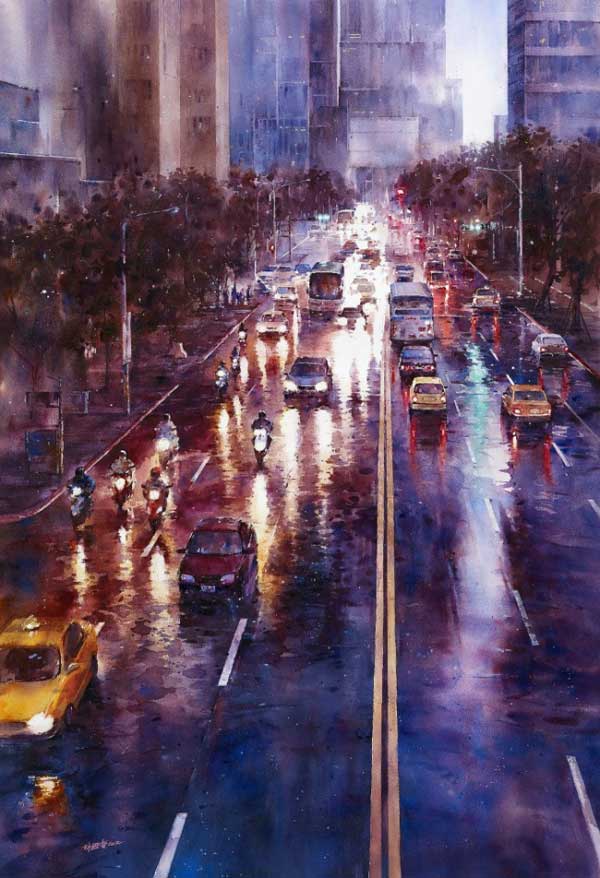 Lin Ching-Che was born and lives in Taipei, the capital of Taiwan. He learned to draw from early childhood. He graduated from the Taiwan Institute of Fine Arts, and for the last 12 years, he has been actively involved in group and solo exhibitions.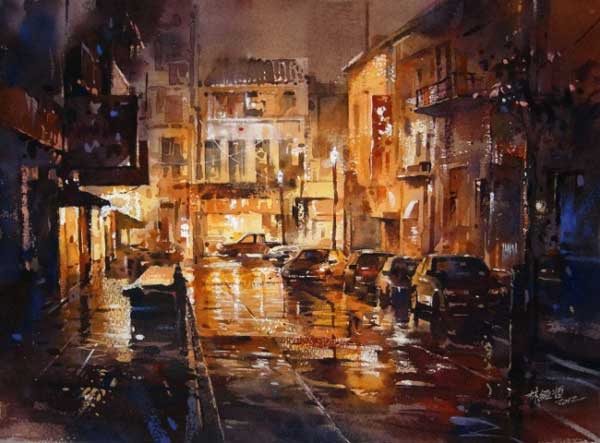 The young artist is already a world-renowned watercolorist and a member of several major international artists associations. Many people like his rainy landscapes: they feel the pleasant melancholy and fatal tranquillity, reconciling us with the inevitable reality of the impending fall.