Japanese photographers are having the hot period of Hotarugari.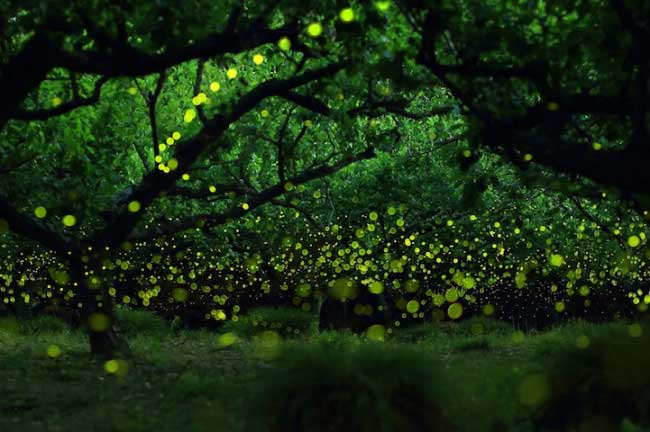 Every year, Japanese prefectures Okayama and Maniwa become the place where countless fireflies flock together from the season of storms in June to the rainy season in July. Japanese photographers take magic pictures, using long exposure. This method allows them to achieve the effect of "apparent motion", when the object turns into blurred stripes. As a result, the flight of the fireflies turns into a real natural freezelight.
In general, the Japanese tend to admire something all year round: flowers and cherry blossom in spring, snow in winter, and the moon in fall. In summer, the Japanese admire Hotarugari: they observe tiny lights of the fireflies, flying rapidly in the night. The Japanese people are the most passionate fans of insects in the world, but their attachment to fireflies appeared a long time ago: in ancient times they were even given names, just as pets.
In the dark, all kinds of fireflies have an amazing ability to emit soft phosphorescent light in the yellow-green area of ​​the spectrum. This light has a wavelength of 500-650 nanometers (one billionth of a meter).
Thanks to cameras with the ability to take pictures in the long exposure mode, the Japanese can make the process of admiring the flying lights longer. We have collected the coolest pictures of the Japanese night miracle.
Photos by Yume Cyan
Yume has spent a month in the woods of Nagoya City in Japan to make these amazing photos of fireflies.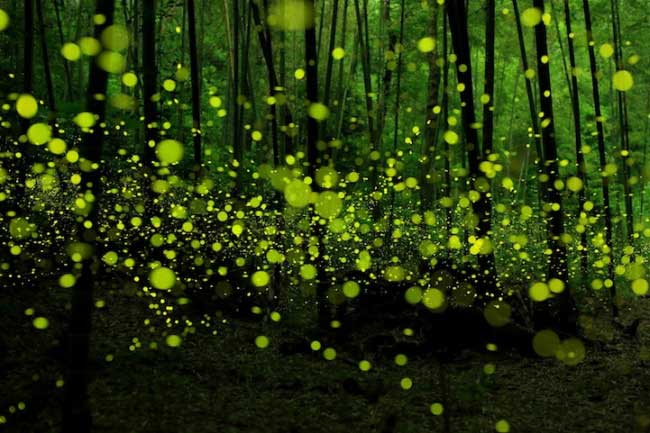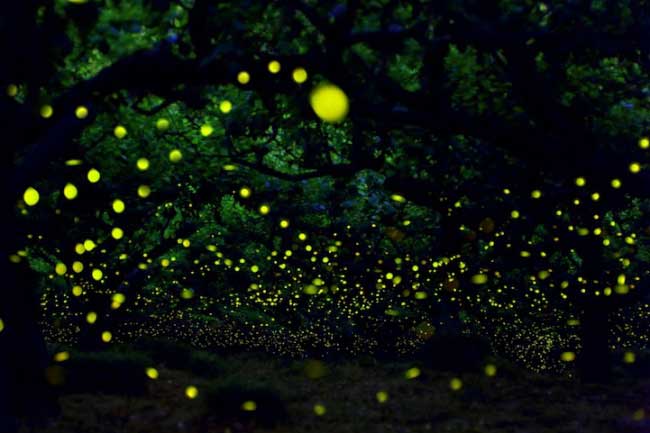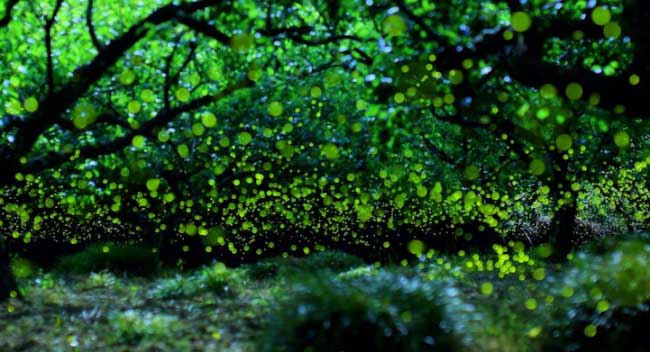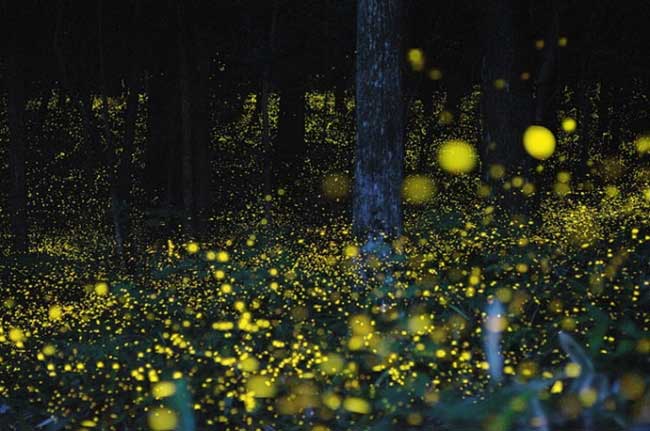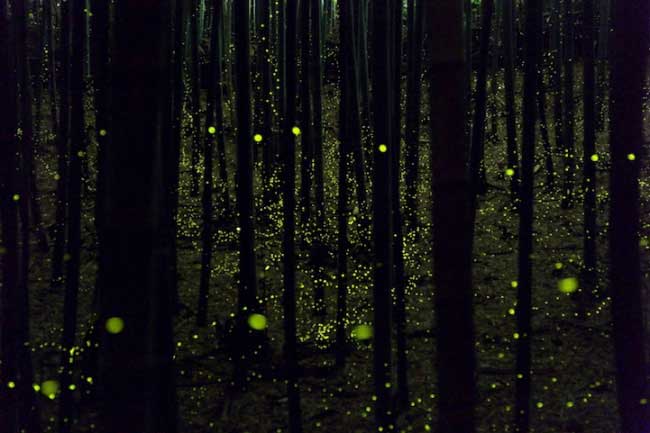 Photos by Yuki Karo
Yuki Karo is one of the most prominent Japanese photographers, who relies on his special professionalism and uses long exposure in his works. The photographer's best-known works are the images of the crossing lights of gold fireflies. Most of Yuki's pictures show the nature and beauty of the places around Maniwa and Okayama, Japan.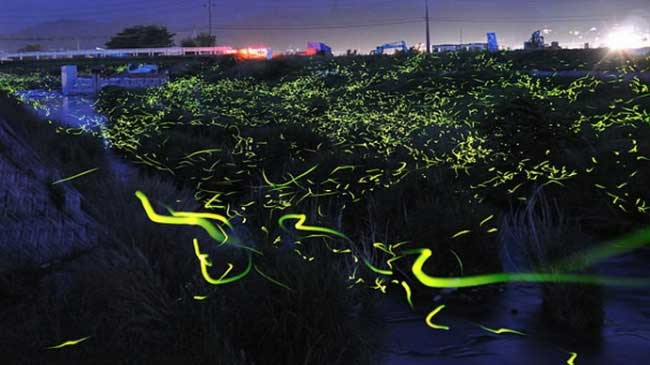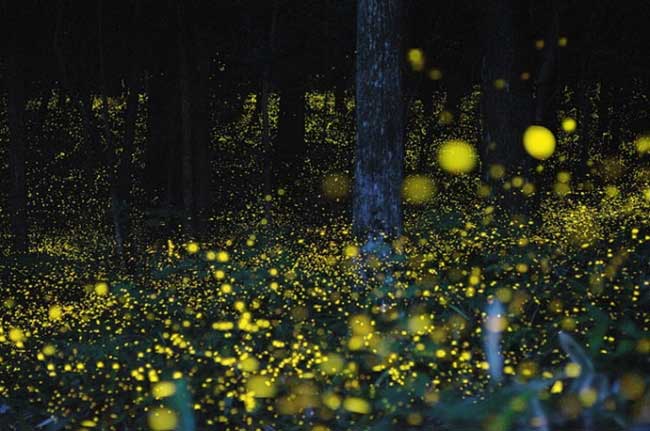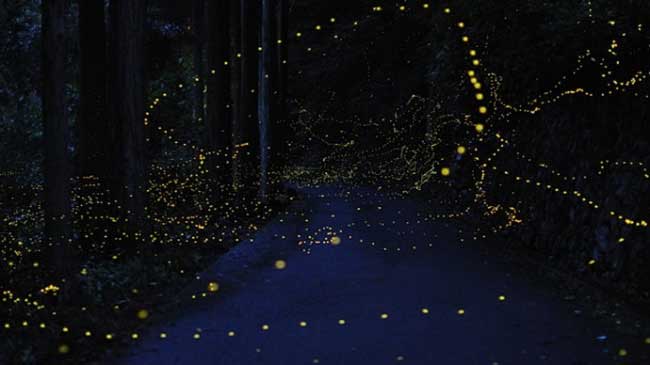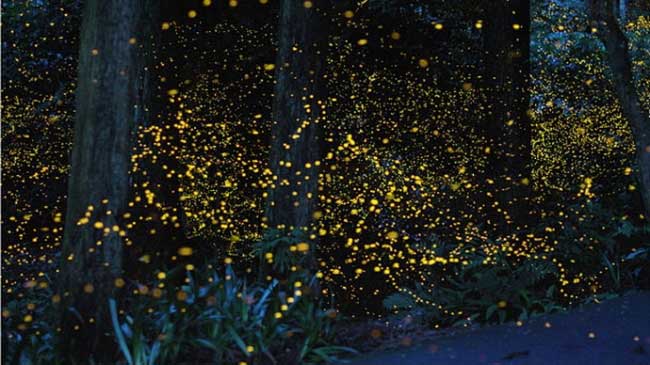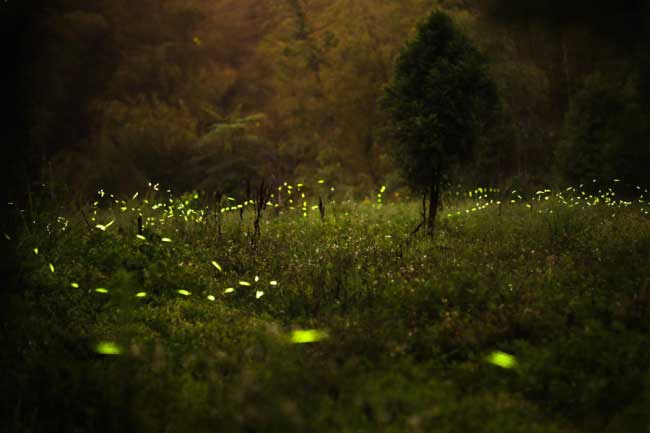 Photos by Tsuneaki Hiramatsu
Tsuneaki Hiramatsu takes pictures of the fireflies after a thunderstorm during the rainy season. He also uses long exposure and increased exposure.