French lingerie brand Simone Pérèle has introduced a novelty – corrective underwear that not only corrects but also fights cellulite while you wear it.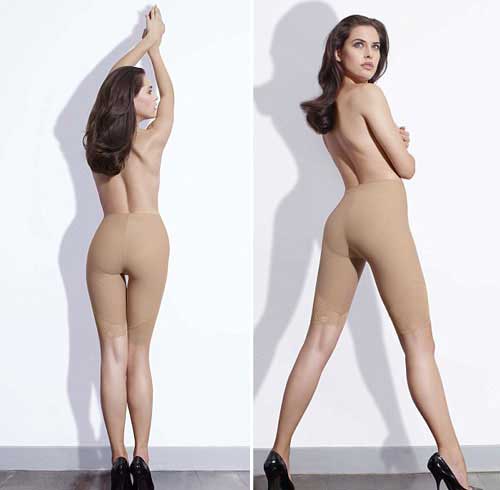 To some extent, most women are familiar with the problem of cellulite. Only complex help is needed: it is the detox diet, restorative lotions, and anti-cellulite treatments. Caffeine treatment is also good in the fight against orange peel.
The French thought it would be nice to help busy women, providing them with the constant influence of caffeine on the problem areas.
The new corrective underwear from Simone Pérèle has the caffeine impregnation (granules that are released after contacting with the skin), vitamin E, retinol, and aloe vera. Simone Pérèle argues that the effect of the magic lycra lasts for 100 washes!
It turns a thing into a "2-in-1" product: body shaping and the fight against cellulite. And by the way, it really works. 63% of the brand's clients indicated cellulite reduction after 28 days of wearing the super-lingerie.
It looks like the fabric with caring properties is our future. We already have moisturizing jeans and underwear, and now we have the anti-cellulite things. Does it mean that there will be exfoliating dresses and shirts with a bronzer soon? However, if we make an analogy with the gadgets, versatility rarely means good quality of the item and its individual parameters. Will this tendency work with multi-functional clothes? It is better to buy shapewear and the cellulite cream on caffeine separately and individually. They will act together much better than any two-in-one product.