The first information about a novelty in the market – DD-cream – began to appear in January 2013. And now the sales of the new product are starting.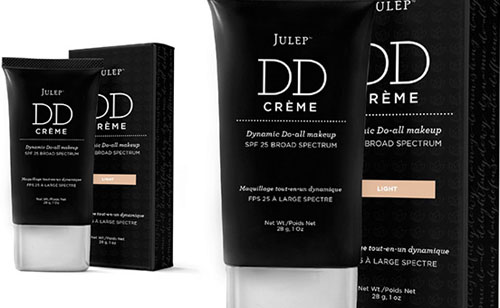 The Julep brand, known for its nail lacquers, announces the release of the first DD-cream. The premiere at the UK and the U.S. markets is scheduled for June 2013.
The DD abbreviation means Daily Defense. The multifunctional product includes SPF 25. It acts as a primer, moisturizer, anti-age agent, and is available in four colors.
We can only try to understand the differences between these types of a conventional foundation:
TM cream (tinted moisturizing),

BB-cream (beauty balm),

CC-cream (color correction),

DD-cream (Daily Defense).
Same old soup just reheated or a brand new cosmetic product?