Summer is getting closer and closer. In the hottest months, we are especially eager to experiment with our looks. Not surprisingly, the number of freshly dyed heads and appointments with stylists grows significantly. If you want to refresh your image and change your hair color, consider these trendy ideas.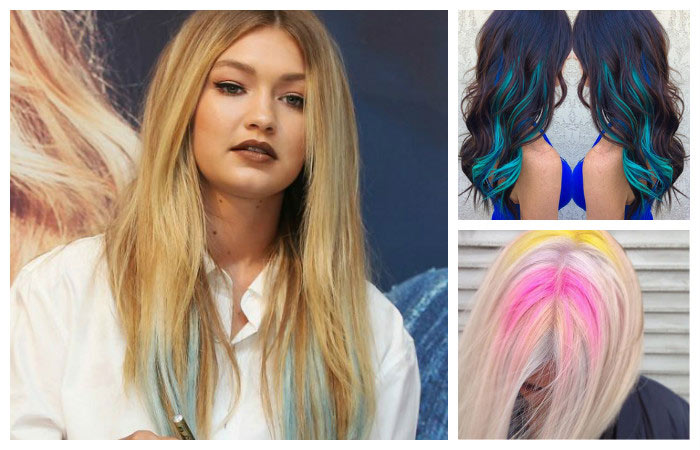 This summer suggests a variety of trendy options for hair coloring. Creative techniques are the main focus. If you are ready to be transformed completely, or you just want to add a couple of bright hair strands, celebrity stylists have ready-made solutions for you. Take notes.
1. Multi-colored bangs
Bangs are back in trend again. So why not try it in a new color or add some bright strands? Stylists say a definite "yes".
2. Bright accents
It may seem that Ombre hair color has long passed away and left all the fashion lists. However, singers Gwen Stefani, Miranda Lambert, and supermodel Gigi Hadid recently posed for photographers with individually colored hair strands. The main rule is careless color asymmetry.
3. Red bronze
This season, colorists can please redheads or those who want to become one. A new tint has been developed specifically for "flame-haired" women or those who have chestnut hair with a copper glow – something between chocolate and copper. Julianne Moore and Rihanna have already demonstrated the new shade on the red carpet.
4. Ash pastel
Pastel shades are still in trend. What's new this season? An ash – almost gray – base, which softens color transitions even more.
5. Neon
The exact opposite of the previous technique. Audacious girls color individual strands in very bright shades. It looks most advantageously on dark hair.
6. Denim blue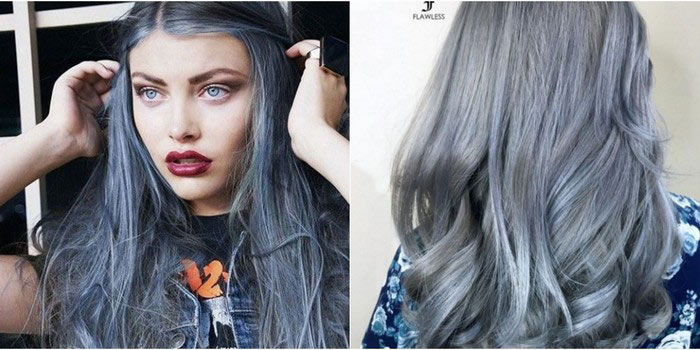 Let many deem this trend too eccentric, but blue hair looks cool. At least, according to Nicole Richie and thousands of girls on Instagram.
7. 50 shades of blonde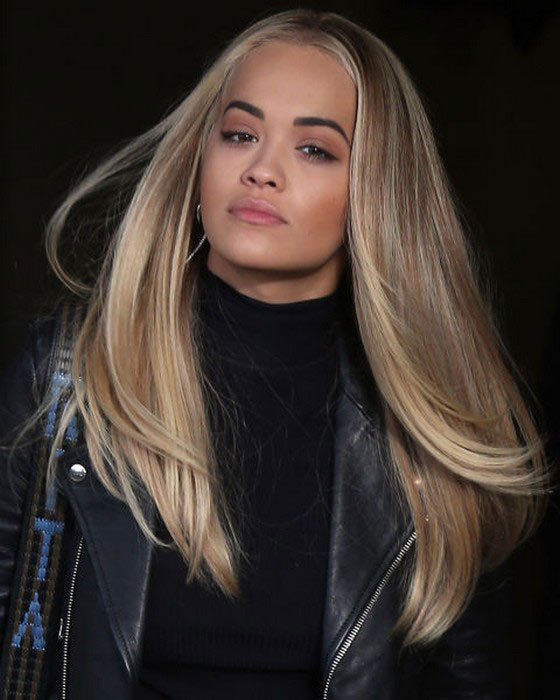 Instead of single-colored "pure" blonde, colorists try to mix several shades. For example, wheat-colored blondes can highlight individual strands with platinum or light brown. The main thing is that the matching shades should be chosen by a professional hair stylist.
8. Strawberry blonde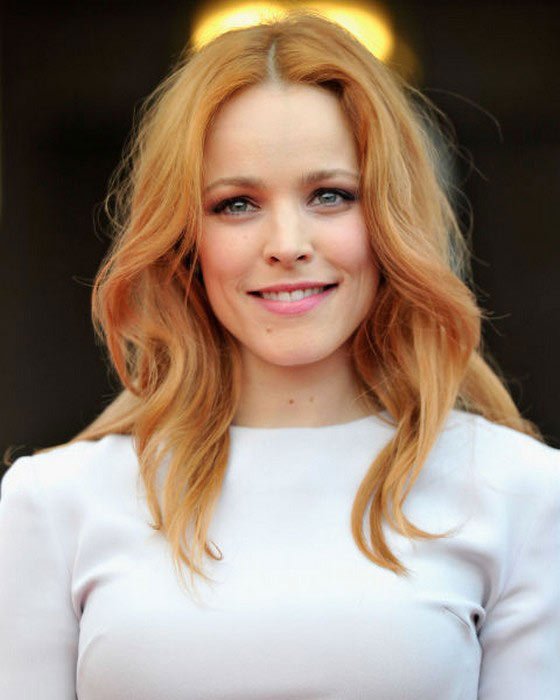 Soft blond with a tint of pink or even red will refresh and add pale-skinned girls a gentle glow.
9. Mermaid hair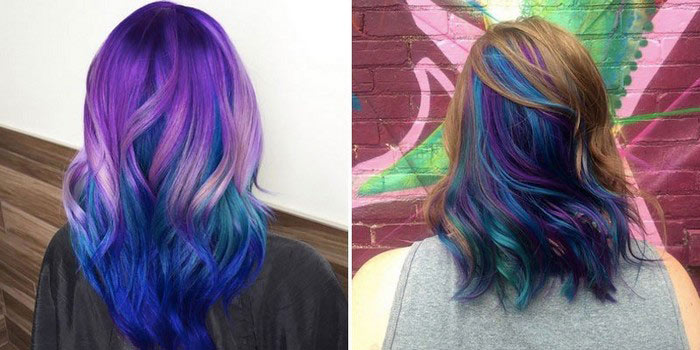 Only one main rule applies here. Okay, two: a) the more colors – the better; b) only professional stylists should create this diversity of colors. Otherwise, expectations may be very different from harsh reality.
10. Spots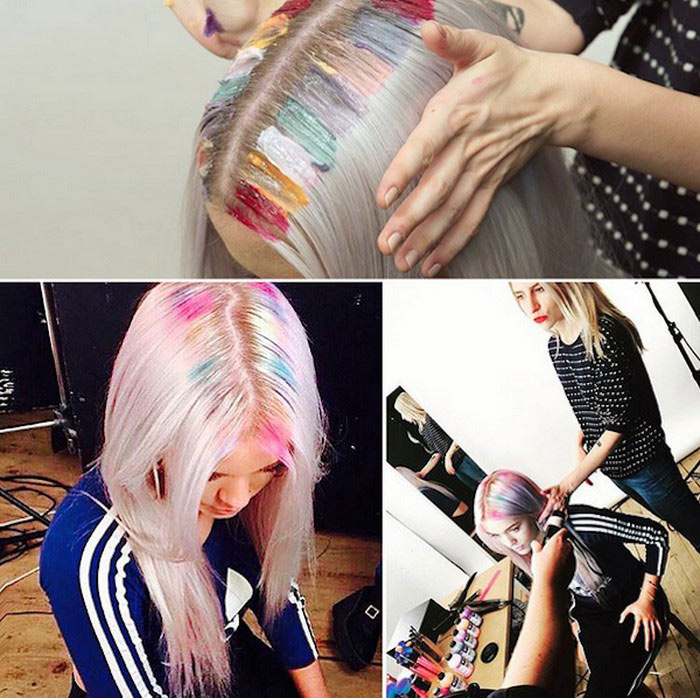 Yes, it's weird. We are also surprised. However, bright colorful accents at the roots seem about to become the new global trend. Ready to take the risk?