Last Sunday's MTV Movie Awards 2009 ceremony was followed by party at Los-Angeles club called Teddy's. Zac Efron and Vanessa Hudgens spent the entire party together. The two started dating during the shooting of the "High School Musical" in 2005; the couple looked very much in love at the party.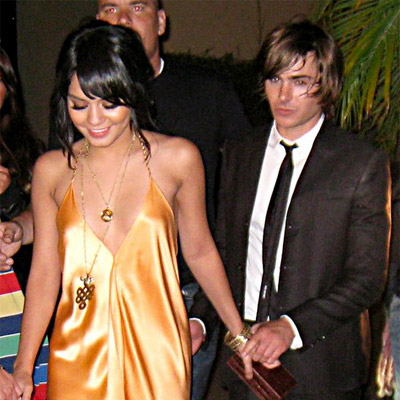 The whiteness' report, that Zac and Vanessa were hugging, holding hands, and dancing slow dances throughout the party. It seems that the recent rumours about possible break-up were groundless. The party was also attended by such celebrities as Cameron Diaz, Robert Pattinson, and Kristen Stewart.
Recently, Zac declined an offer to play the leading role in the movie Footloose, commenting that he needs to regroup and get back to his life in general. According to him, at times he no longer feels as a real person because of the number of new people he is meeting those days and all the impressions.
Source of the image: justjaredjr.buzznet.com.