Eva Longoria doesn't like to be publicly speculated about – more so if the speculations go wide off the mark, like those promulgated by the New York Post's Page Six.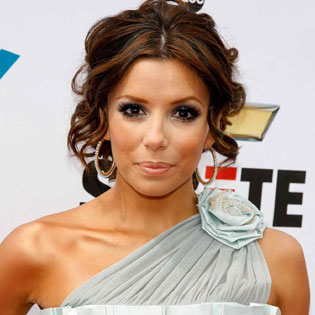 Sunday's issue of the paper contained a hint that the actress (fresh after a divorce from her second husband, San Antonio Spurs' Tony Parker, in January this year) was going soft on Matt Barnes, L.A. Lakers forward, 31. They shared a dinner in New York on Thursday, and – according to the paper – Longoria looked like she was flirting away with "a spark".
The feature did quote the Desperate Housewives star's rep's statement that it was a friendly meeting devoid of any romantic interest, yet the 36-year-old actress felt pained enough to slam back.
Answering on her WhoSay page, she made a point of saying that she is not dating Matt Barnes – the two got together to discuss their appearance at a charity event for Padres and Athletes vs Cancer.
She also harked back to Jessica Simpson's pregnancy rumors to accentuate that the press often gets things wrong!
Moreover, Longoria is currently in relationship with Penelope Cruz's brother Eduardo Cruz, a singer, with whom the actress has been cozy since February when they spent some time on a yacht off Miami.
Source of the image: Newhairs.