The relationship between dancer Derek Hough and actress Shannon Elizabeth seem to have died painlessly, according to the People news. Last Friday the couple tweeted their decisions.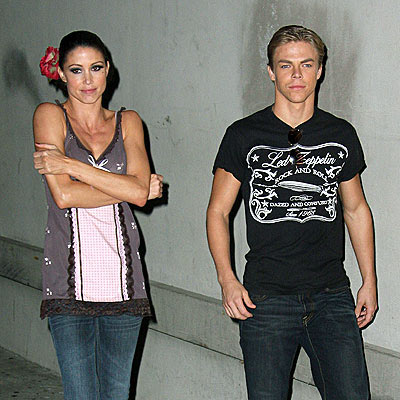 Hough was the first with a rather official "Hi everyone, we wanted you all to know directly from us, that Shannon & I have decided to end our relationship as boyfriend & girlfriend…". Elizabeth let it out later with a more lyrical message saying, "however, we love & care about each other very much & will remain friends & in each other's lives."
Hough and Elizabeth, ABC's Dancing with the Stars participants, had been together for over a year.
Source of the image: timeinc.net.