The Time magazine has organized an online voting among its readers for the "most influential person of the decade."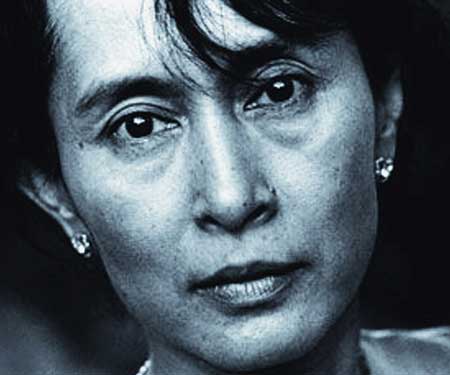 It turned out that only a Burmese political activist and Nobel Peace Prize laureate Aung San Suu Kyi could be more influential than Lady Gaga. Interestingly, the Obamas spouses have dropped out of the list in the "quarter-final" vote.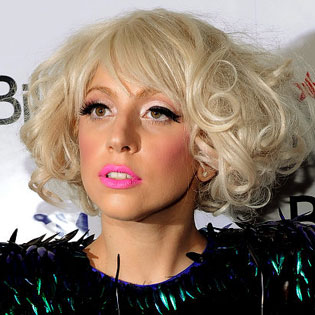 First, all the nominees were divided into four groups: "Entertainment", "Politics", "Technology" and "Icons". On the way to her "silver", Lady Gaga bypassed George Clooney and the author of the "Harry Potter" books Joanne Rowling, while in the "semi-finals" she left President Barack Obama behind.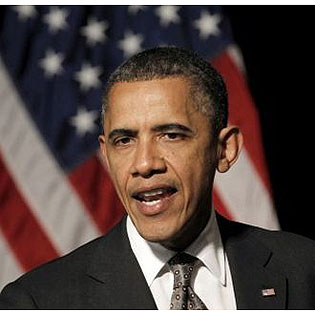 "Icon" Aung San Suu Kyi has been ranked higher than Oprah Winfrey, Michelle Obama, and even Larry Page, the developer and co-founder of Google. By the way, the founder of Facebook, aspiring politician Mark Zuckerberg failed to get a better place than his first "enemy", the founder of the Wikipedia Jimmy Wales.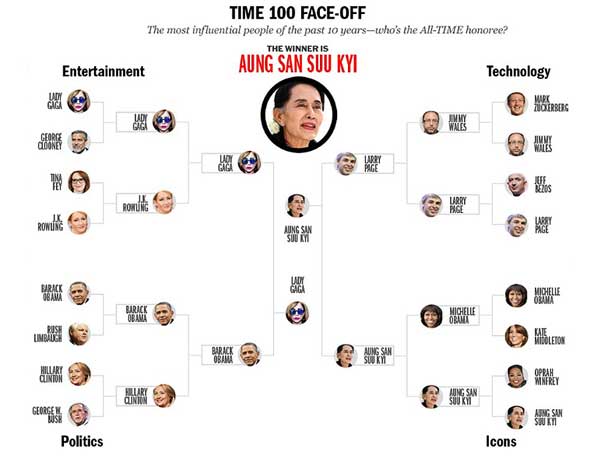 So, judging by this vote, politics is still more influential today than show business. But who knows: perhaps the army of Lady Gaga's "little monsters" (which reaches 37 million people on Twitter alone) will grow so much over the next ten years that the singer will easily lead a new "top list of the decade."