Ashton Kutcher nevers fails to make a joke – for a few years, the actor has been hoaxing celebrities in the Punk'd show, but in the end he himself was the target of a not very funny prank.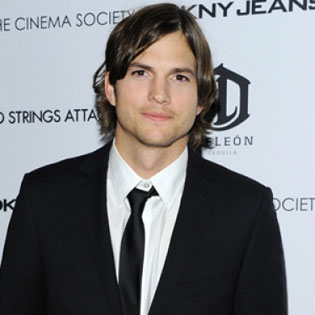 It all started on Wednesday, when a woman called the police and whispered with horror that she was in Ashton Kutcher's house. The poor woman had to escape and hide in the bathroom (where she called from) because "several Russian men with weapons" had broken into the house. Moreover, she heard shots and said that somebody must have been hurt in the scrimmage.
The police officers immediately appeared on the "crime scene" (even helicopters were involved to save the public favorite), but what a surprise! In the house, the police saw the workers, who performed their routine duties, remodeling Ashton and Mila Kunis' dwelling.
Ashton himself was not at home, and there were no traces of bullets, blood, and bodies, but Kutcher had to come and talk to the police.
Answering the question "Who is to be blamed?" Ashton shrugged (what if Demi Moore could not fall asleep?) and hurried to comfort his fans on "Twitter":
"Safe an sound at two and a half men. Don't miss tomorrow night 8:30."
Well, we can sigh with relief, waiting with curiosity for the continuation of the story – the investigation has just begun!