Ohio news outlets are buzzing with the birth of twin girls to Sarah Jessica Parker, 44, and Matthew Broderick, 47, whose joy is multiplied by two and shared by their friends. Kim Cattrall, Parker's Sex and the City costar, upon hearing of the event, exclaimed: "I'm thrilled for Sarah, Matthew and James Wilkie. More 'fabulous girls' are joining our SATC family."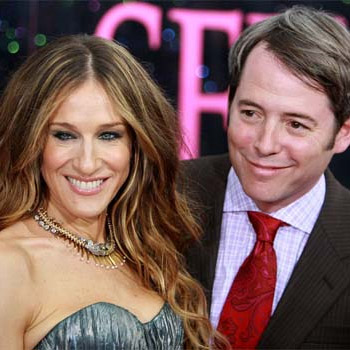 The first inkling of the welcome addition to the family (Broderick and Parker already have one son, James Wilkie, aged 6) came out in April. The couple voiced their delight at the prospect. James Wilkie, for one, was "pretty excited" and decided to take part in the preparations, urging his father to take everything into consideration: "We have to get a lot of princess toys" was his advice.
That April news created a pleasurable disturbance in the circle of the couple's friends. But their surprise was a short-lived one, for the pregnancy was in perfect keeping with Parker and Broderick's lifestyle.
"They love kids and wanted more," a friend remarked. "They absolutely love being parents."
"They are very happy. They've wanted to become parents again for a while," commented another source close to the family.
Mario Cantone, another Sex and the City actor, remembers Parker saying that bearing a girl was her life-long dream. "She has definitely wanted to have a girl. She's going to have so much fun bringing the two girls up and teaching them to be young ladies."
And now the girls are already with us. While the couple's reps seem to be unavailable, People managed to glean words from the East Ohio Regional Hospital to the effect that everything is fine.
A surrogate mother was brought in to assist the happy couple. Jessica Parker thinks worlds of the woman whom she describes as a strong, gracious and honorable person. The Hollywood star appreciates her making "a really big choice to be part of our lives."
Source of the image: topnews.in.