From now on Mexicans will be literally drawn to the ladies' feet. This is possibly thanks to the recently released line of shoes, which, according to the shoe manufacturers, stimulate pheromone (hormones, which help attract individuals of the opposite sex) production.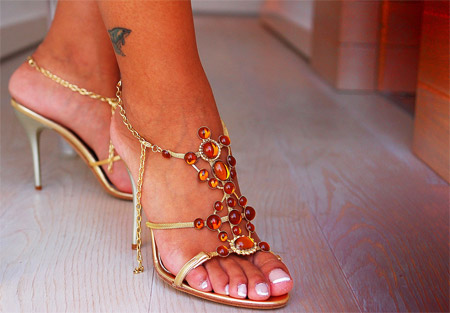 The commercial manager Guillermo Sanchez explained to the journalists that the shoes start functioning upon walking, such that each step leads to another wave of pheromone release. Special "strategic" insoles are placed in the shoes; the insoles trigger release of those chemical compounds upon contact with nerve fibers. The compounds, in turn, provoke subconscious attraction in those who are nearby.
Sanchez highlighted that, according to their information, his company is the only one in the world to produce such product.
According to him, they aim to find buyers among "active" women, ages between 25 and 40, who need comfortable shoes for work.
Source of the image: flickr.com/photos/rinaldi/.