Chris Brown's final choice between his present girlfriend and his ex may not be public knowledge yet, but maybe some people are in the know? Like singer, dancer and model Christina Milian, who sounds sure she can read in Brown's heart.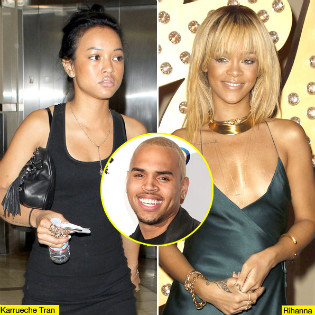 It came out last Friday on The Wendy Williams Show as Milian touched upon the liaison between the 23-year-old rapper and his girlfriend model Karrueche Tran – it turned out she had things to say about it.
The 31-year-old blurted out that the two were a couple so far as she knew – more so, "a great couple" –and, though admitting she wasn't aware of the finer details, there is always what the media reports. "And that's where it lies for me," the Say I singer summed up.
The principle of it is that to each his own life, Milian believes, and it's an inborn right of every person to deal with his relationships as he or she wishes.
But it is obviously not such an easy matter: Brown and Tran are apart for now, having broken up in October. Brown's ex Rihanna was looked upon as one of the reasons behind the split. Yet, even after the rapper and his former girlfriend came into the open with a bunch of each other's photos in TwitPics, there is ample evidence that Brown is still meeting Tran.
Anything to be got out of Rihanna about it? According to her Twitter messages, she doesn't contemplate being single. So, she admits to doing "whatever the f**k I want to do."