Details about Rihanna and Chris Brown tryst reunion aboard the rapper's yacht continue to leak. Since last week's first inkling that the two met during the night the whole story is growing clearer.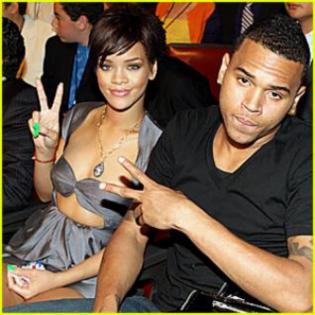 Three years after the duo's dramatic breakup they seem to be all over each other again, and when they came together in St. Tropez they started midnight dates.
Look magazine quotes a source from a yacht crew who spilled Rihanna was excited about the possibility and voiced her impatience to see Brown. She was said to be literally jumping with joy upon getting word that her former boyfriend was also in France; she is believed to have texted him about her outfits. Also, her outburst of feeling came on Twitter as she wrote "touch down baby, help me pick out my fit" on July 22, the day Brown arrived in Nice.
The inside source further explained that Rihanna's and Brown's luxury yachts were moored side by side well off the coast where they could not be seen. On the very next night the We Found Love singer is alleged to have boated across to Brown's yacht in the small hours of the morning and stayed there for several hours until about 6 am. Once back on her £200k-a-week yacht after the suspected date, Rihanna was reported to be elated as if she was treading on the clouds.
The rapper returned the visit and came over to drink champagne with Rihanna at a romantic early-morning meal, as is known via the crew member. The sun rose over the horizon as they were drinking and eating and obviously feeling happy. Brown returned to his yacht when the meal was over.
Rihanna's pal said that she is still in love with him and so past caring for other people's opinions.
Nevertheless, there is a third party in the picture – Brown's girlfriend Karrueche Tran, a 24-year-old model, and she seems to be patient about her boyfriend's behavior so far.
Tran was in France as well, and stayed low when Brown went to a party at the seaside Gotha nightclub where barely dressed models had fun. Though, as she was seen having a night out in Brown's company and later running about some shops in Cannes, she looked dejected.