If you think that Paris Hilton is too busy with her multiple businesses – including clothing lines, records, scents and what not – to try out something new, don't bet on it, for the social celebrity has come up with a motorcycle racing team of her own. Her most recent project, a 125cc MotoGP team, is dubbed SuperMartxe VIP by Paris Hilton. Its headquarters are in Barcelona, Spain.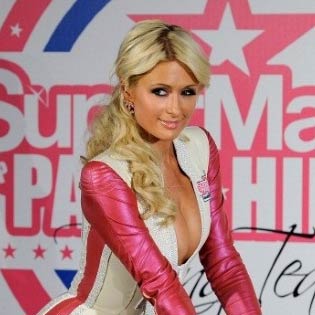 Spanish motorcycle heroes Sergio Gadea and Maverick Vinales form the nucleus of SuperMartxe VIP. Technical surveillance is in the able hands of mechanic Rossano Brazzi, renowned for his work with a number of famous racers like six-time MotoGP champion Valentino Rossi.
The name, by the way, is derived from a Spanish dance-party series that hosts club events. They got Hilton to feature in their promotional music video, and their name will be splashed out on the racing team's livery alongside of Hilton's.
Hilton wasn't the first celeb to evince an interest in motorcycle racing. Antonio Banderas also used to support a MotoGP team for a while this year, but he backed out when its major sponsor opted to quit.
Source of the image: Barcelonareporter