Paris Hilton seems to have finally decided to abandon the image of the scandalous party girl and to become a forward-looking business lady. The former heiress of the hotel industry has recently announced the launch of her next fragrance called Dazzle, which as the experts predict will bring its creator 20 million dollars.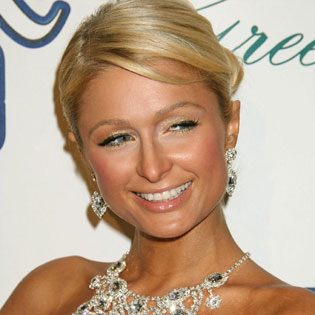 At the time when the world's fashion houses create their perfume masterpieces inspired by the dazzling beauty of the city of Paris, Hilton prefers to see… herself as a source of inspiration. Her new Dazzle fragrance will be sold in a diamond-shaped pink bottle, and as the creator herself admits, it will become the embodiment of her inner "ego".
The socialite, who has an impressive experience in the perfume business (15 fragrances), claims that one of her new fragrances is a reflection of changes in her life. One or two new bottles of perfume that she releases every year show how she is changing. Now she has a collection of fragrances that she uses depending on her mood: light and delicate, vibrant and sexy.
According to the experts, her perfume "empire" is estimated at 1.5 billion dollars, and the new Dazzle fragrance will bring another 20 million. And it is not taking into account her own line of clothing and accessories that are sold in 55 retail stores around the world. Paris's income this year could reach 140 million dollars.
In addition, Hilton's plans include the opening of the Azure Beach Club in the Philippines. The project is located on six hectares to the south of Manila, the largest city in the Philippines, and will include a private residence for recreation, a beach and a nightclub.
That is not all – Hilton's new album with the participation of the hip-hop artist Flo Rida and the LMFAO band is due for release this summer. It will consist mainly of dance tracks and, as the performer hopes, it will appeal to all her fans.
It looks like business lady Hilton has finally begun to think about how to exceed the income of Conrad Hilton, her famous grandfather and the founder of Hilton Hotels. Apparently, she has all the chances to do so, for she is still very young!