Naomi Campbell's once gorgeous thick hair with middle parting those days seems to have unusual wide parting. 37 year old Naomi Campbell, one of the most beautiful women on the planet, keeps on losing her hair. Constant filming, catwalks, and flights have negative effect on Naomi's health.
One of the possible reasons behind this, as some specialists say, may be the stress which has been part of Naomi's life for the past few years. In addition, it may be a side effect of the lifestyle she has to have under the specifications of her profession. Even the healthiest hair in the world will not last long when it is ratted, abundantly washed with hairspray, straightened, curled, or colored before every fashion show.
In addition, according to an Italian newspaper Corierra Dela Serra, Naomi Campbell plans to marry a Russian millionaire Vladislav Doronin. The beau has recently presented her with a $18.5 million penthouse in Sao Paulo. Where else can a person restore one's strength and mind other than in a fine Brazilian estate!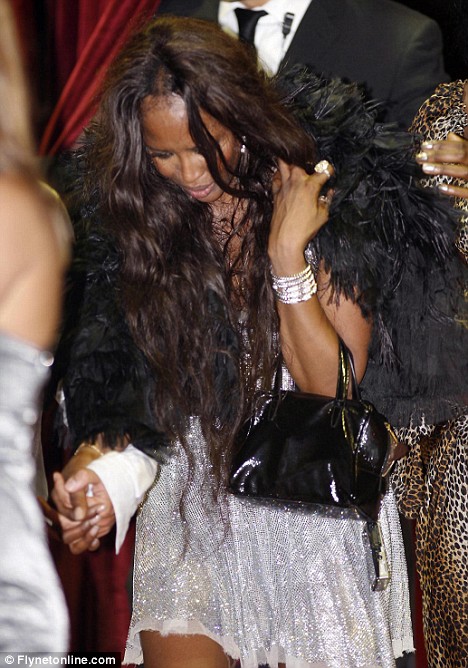 Source of Naomi Campbell's Photos: dailymail.co.uk, mirror.co.uk