Talking to Wonderland Magazine a short while ago, Megan Fox opened up all of a sudden a let drop a few hidden secrets – like that she is loony! Among the screws that worked loose the Transformers beauty enumerated a feeling of insecurity and an intense dislike of feeling other people's eyes on herself.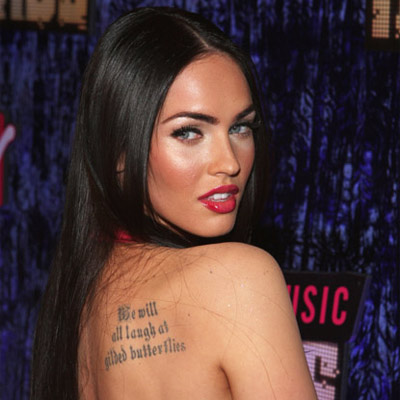 What do you know? The sex symbol's life is a constant struggle with her ailments. "I think I'm a borderline personality," says she speaking of mild bouts resembling schizophrenia in the same breath.
She finds it hard for the time being to hang a name on her disorders, but she is adamant that they are many and indefatigable. "I definitely have some kind of mental problem," is her diagnosis.
Megan Fox puts it down to a great influence on her life on the part of her idol Marilyn Monroe, about whom she purports to know everything. Marilyn Monroe died in 1962, supposedly by her own hand, and it looks like we have another sex symbol that may be heading that way too.
Source of the image: woodenspears.com.