38-year-old singer Mariah Carey and her husband Nick Cannon, who got married last year, were spotted outside the South-California Reproductive Center. Rumors say that they consulted a pregnancy specialist there. According to USATODAY, Nick and Mariah are trying to conceive. However, since they have been trying to conceive in a natural way for a year now and have no success so far, they finally decided to seek help from doctors.
Some say that Mariah really wants to have a baby before she turns forty (she'll be 40 next March), so the couple decided to go for IVF. Some rumors say that Jennifer Lopez, who gave birth to twins Max and Amy, was a client at this center as well. Nick and Mariah never tried to hide the fact that they want to have children; furthermore, Nick claims that he wants to have many children, while Mariah says that she is ready to have children, but the constant rumors about her being pregnant are starting to annoy her.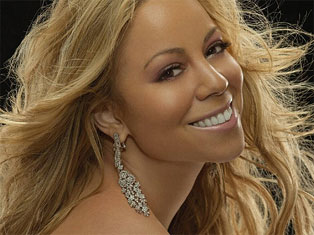 Source of the image: hollywood-celebrity-pictures.com.