Marcia Gay Harden's 15-year-long marriage has disintegrated, the actress's rep informed PEOPLE exclusively.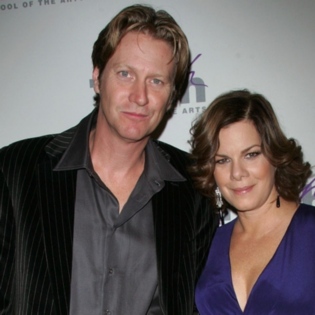 The actress, 52, made her breakthrough in 1990 and garnered two awards in the 2000s, the Best Supporting Actress Oscar for Pollock in 2001 and a Tony Award for God of Carnage in 2009. She married her 1996 film set colleague, Thaddaeus Scheel, with whom she had three children, daughter Eulala Grace, born 1998, and twins Julitta Dee and Hudson, born 2004.
Now, for reasons yet unrevealed, Harden filed for divorce from Scheel. Her rep made a point that for the sake of the children in the marriage respect for the family's privacy is expected. He gave thanks for the understanding of the fact that the details of the affair won't be disclosed.