A calm period in Lindsay Lohan's life seems to be over – there is a new scandal ready to break out. This time, the 26-year-old actress is suspected of stealing jewelry for the sum of $100,000.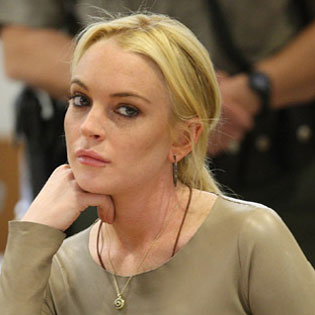 According to TMZ, one of LiLo's friends named Sam Magid arranged a noisy party at his house in the Hollywood Hills a week ago. However, in the midst of hilarity, he found out that some of the hidden jewelry, sunglasses and watches for a large sum of money were missing, so he immediately called the police.
At that time, Lindsay was at his house as a regular guest of his parties. A watchful eye of the policemen immediately noticed Lohan, who had repeatedly broken the law and was the main bad girl in Hollywood. It is reported that the actress and her assistant Gavin Doyle both were under suspicion.
However, the owner of the stolen property Magid has recently decided to withdraw his police statement and said that there was no theft, in fact. But the sources say the police did not haste to close the case, as they had a number of witnesses who were ready to confirm the involvement of Lindsay and Gavin in the theft.
This turn of events may be fatal for Lohan. In spite of the fact that her probation period for numerous misdemeanors, including theft of the necklace in 2011, was officially abolished, the police can send the actress to jail for a long time.
Update: Lindsay will not be prosecuted for stealing 100,000 worth sunglasses and jewelry due to insufficient evidence.