Kirstie Alley, 59, has always been among those who made slimness unwelcome. Only last month she was assuring Ladies' Home Journal that " it was the greatest thing in the world getting fat," and she made it to 230 pounds… But now the tide is turning.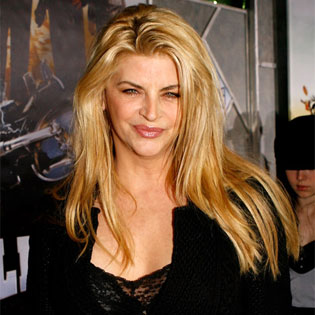 Her A&E reality show Big Life is pressing her into shaking off some of her flab, and she's already 20 pounds lighter.
And her "Chubby Buddy Jim" proved a chubby bit of inspiration to shove her in this direction, too!
"Having my Chubby Buddy Jim has made all the difference in the world," Alley went spilling the beans to UsMagazine. "We lean on each other and try not to knock each other over. It's getting easier!"
For others who are ready to give in to the temptation of trying to look graceful there is Organic Liaison, the former Jenny Craig spokeswoman's weight-loss program, complete with giving away cars and iPads as extra slimming encouragement.
Source of the image: hollywoodlife.com.