Katy Perry's so serious about discovering a new image for herself that she has changed her hair color again – and may discard it before long, so hurry to take in her brand-new punkish pink hue!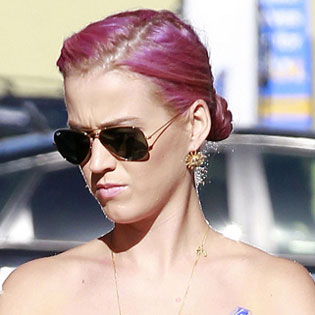 Only recently it was all fair and locks to relieve her accustomed iconic black as she turned up for The Smurfs premiere the Sunday before last in New York, but it hasn't been two weeks since that the 26-year-old pop star can be seen strutting about L.A. in a long sea-green strapless dress and the hair of deep pink.
In mid-June, when the Teenage Dream singer was toying with red, she complained on her Twitter page that she hadn't yet hit upon the color she wanted. Ginger gone, she said she contemplated all possibilities in her search including a hairslide in the front – or no hair at all. But she was sure she has her secret color waiting to be discovered.
So the journey's not at an end! Will Perry be moving on soon, and to what hue?
Source of the image: Okmagazine.