Jennifer Aniston is not going to lose – she will be happy anyway. But maybe a shade happier if she bears a child, she confessed to Elle for its November issue.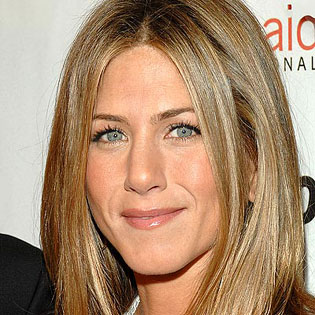 Still she feels that "there's no desperation" to, while the possibility is running high – judging by the way she and actor Justin Theroux have been all over each other practically all this time since May, carrying their romance through Los Angeles, Hawaii and the Big Apple.
The 42-year-old Horrible Bosses star, who counts out her 6th year out of wedlock, feels up to any turn of life and says she believes that children come when it's meant they do, and it's up to her to take it as it comes.
What Jen An keeps mum about is her current relationship: her hot companion and possible father of the child, Justin Theroux, 40. She went so far as to beg her way out of this topic and ask the mag people not to hate her for that.
Posing for Elle's Women in Hollywood spread, the actress went back to long hair (though she had it rather short a while ago) and an impressive costume made up of Balmain's cotton top and Balenciaga satin shorts designed by Nicolas Ghesquiere; she sported Cartier's diamond-studded gold necklace, and David Yurman's bracelets.
Source of the image: Topnews.