The new book edition will contain only delicious and easy recipes that will make women beautiful and healthy. The author, actress Gwyneth Paltrow, admits that it is also her own meal plan, which helps her look attractive and be energetic, with no extra pounds.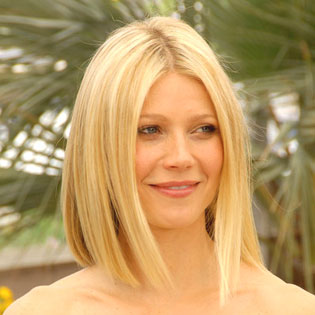 The book is entitled "It's All Good: Delicious, Easy, Recipes That Will Make You Look Good and Feel Great". It will be published on April 2. There will be an electronic version and a printed one. It contains a collection of 185 dishes, which the actress called "recovery" ones: they are served with no sugar and milk, these dishes belong to the vegetarian diet, they are without flour and alcohol (who will remain overweight after such restrictions?).
The dishes from the book are recommended not only by Gwyneth, but by her doctor Julia Turshen as well. The nutritionist really helped the actress when she was in a state of depression. First, tabloids wrote that it was postpartum depression. But it turned out that Gwyneth was too much obsessed with sunscreen products and reduced calorie diet. As a result, Paltrow was diagnosed with anemia, weakness, and lack of vitamin D.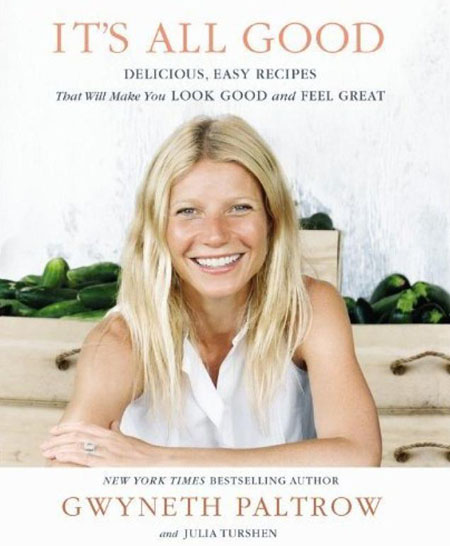 Healing has come quickly enough – she just had to change the diet. Now the actress boasts an excellent figure, she is thin and at the same vigorous and vivacious.
One has to admit that the authoritative blog about food Eater.com has already criticized Gwyneth for her works in the culinary field. The actress' first book about food called My Father's Daughter was treated with considerable doubt. The cooks of the blog said that there was nothing special in the book, and its success was due to the individuality of its author. The second book also found its place on the shelves, not yet being published. The bloggers say they do not treat Gwyneth's recipes too seriously; they can hardly be defined as a part of some recovering diet.