Gisele Bundchen, who again was declared the highest paid supermodel last year, decided to take a break from her career and spend all her time with her newly born baby boy.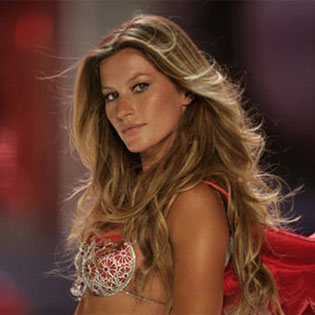 Spokespersons for Brazilian supermodel, who had a boy Benjamin with Tom Brady, confirmed Gisele is no more available for advertising campaigns and photoshoots. The sole exception is a January photoshoot for Brazilian brand Coccil, which will be the first photoshoot for Gisele after she had her first baby.
A press agent for the supermodel told People that Gisele still has a few contracts of last year to fulfill, but after that she's going to take time-out.
Gisele repeatedly told in her interviews about how she wants a big family. Probably, Benjamin is just a first step to make her dream come true and she'll soon have more children.
Source of the image: makeup.com.