How much money do celebrities spend on their VIP-weddings? In reality, sky is the limit, but we can get some idea about exorbitant wedding expenses from the most expensive weddings list published by Betty Confidential.
10. Tiger Woods and Elin Nordegren
The world's richest athlete and golf star, Tiger Woods, and Sweden model Elin Nordegren, tied the knot at the seaside resort in Barbados, throwing a party with fireworks and musical performances by American rock band Hootie & the Blowfish. To ensure privacy of newlyweds and their guests, Tiger rented the whole Sand Lane Beach Resort centre with a 200-room hotel. The wedding cost $1.5 million.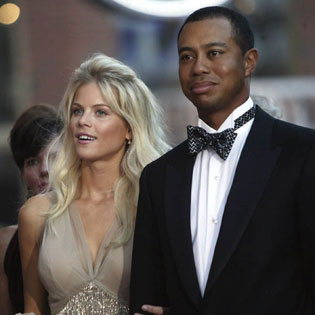 9. Elton John and David Furnish
Famous musician Elton John, and his partner David Furnish, paid the same money for their wedding. They celebrated both their wedding and the legalization of the same sex marriages in the UK. They entertained over 600 guests at the singer's mansion. The guests were served vintage pink champagne that cost Elton John $120, 000. The ceremony lasted two days, because the couple had two occasions to celebrate.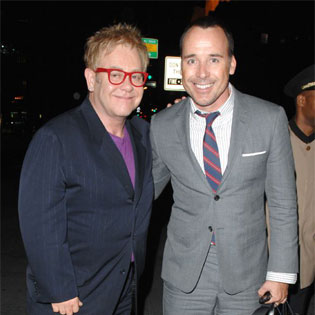 8. Christina Aguilera and Jordan Bratman
Singer Christina Aguilera and music executive Jordan Bratman spent $2 million on their wedding. They married in November, 2005 in Napa Valley, California. The bride wore Christian Lacroix wedding dress for $30,000, and the wedding rings were at $40,000 each. The wedding banquet took place inside the tented reception decorated with thousands of white roses.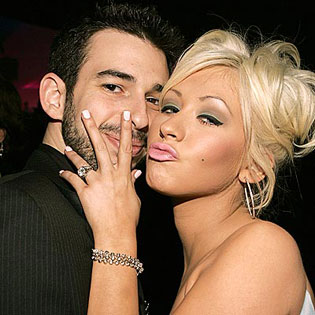 7. Tom Cruise and Katie Holmes
The wedding also cost them two million dollars. In 2006, they rented a 15th-century Italian castle outside of Rome. The guests were entertained by Andrea Boccelli's singing and orchestra music. Outfits for the couple, and baby Suri, were custom-made by Giorgio Armani and were estimated to cost over $100,000. Besides, Tom was so generous to pay airfare to Italy for his guests.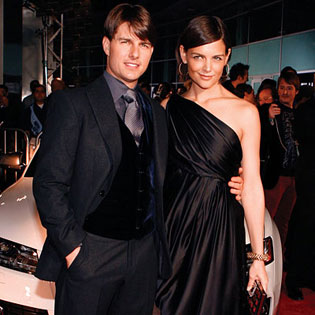 6. Elizabeth Taylor and Larry Fortensky
The couple also spent two million dollars on their wedding, but it was in 1991. They spared no expense. The bride wore Valentino wedding dress for $30, 000. The wedding ceremony took place at Michael Jackson's Neverland Ranch.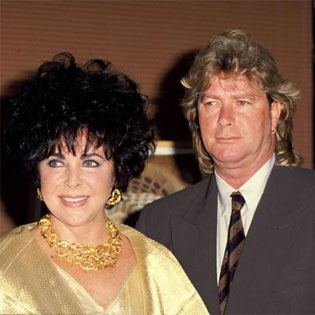 5. Elizabeth Hurley and Arun Nayar
Hollywood actress Elizabeth Hurley and Indian billionaire Arun Nayar spent $2.5 million. Their wedding was not only one of the most expensive, but also it was one of the longest. The ceremony took place in March 2007 and lasted seven days including parties in a medieval castle in Britain and a palace India. Obviously, it required international flights.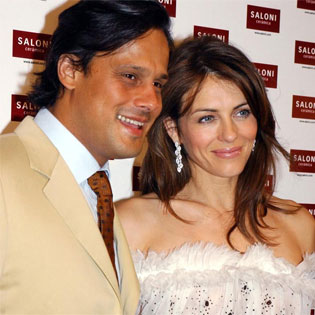 4. Paul McCartney and Heather Mills
Paul McCartney and Heather Mills spent $3.2 million on their wedding ceremony, with the largest share paid by well-to-do former Beatle. The former model designed her wedding ecru lace gown herself, and the tailoring cost $ 40, 000. The ceremony took place at Castle Leslie in Ireland in June 2002. The guests were served a luxurious (but fully vegetarian) dinner and enjoyed amazing fireworks show. But Paul McCartney's wedding expenses were outshined by his expenses when he divorced Mills in 2008.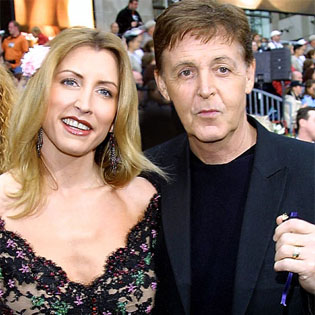 3. Liza Minnelli and David Ges
Singer Liza Minnelli and producer David Ges got married in New York in 2002, spending $3.5 million. The bride, who was married three times before, was walking down the aisle wearing $45, 000 Bob Mackie dress. 850 guests came to congratulate the newlyweds, including Elizabeth Taylor and Michael Jackson who was best man. 12-tier wedding cake was 6-foot tall and cost $40, 000. The guests were entertained by Tony Bennett, Stevie Wonder, Natalie Cole, and a 60-piece orchestra. By the way, the newlyweds filed for divorce two years later. It was David who initiated the divorce, claiming repeated physical abuse by Liza and demanding $10 million in damages.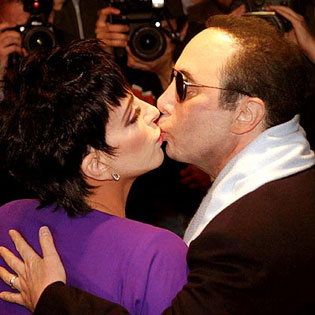 2. Salma Hayek and Francois-Henri Pinault
Hollywood beauty Salma Hayek and tycoon Francois-Henri Pinault also spent 3.5 million on their wedding in April 2009 amidst economic woes. They chose Venice as the place for ceremony that spanned three days with a masked ball and luxurious dinner by Spanish chef Jose Andres. Guests, including Penelope Cruz and Charlize Theron, enjoyed singing from Bono and Irish singer Damian Rice.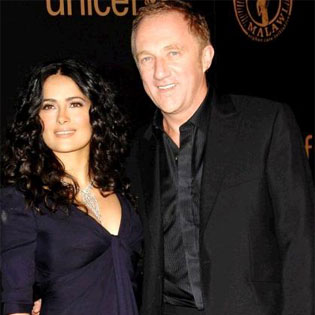 1. Trista Rehn and Ryan Sutter
This $4 million wedding was aired on TV with the newlyweds paying nothing themselves. Trista Rehn and Ryan Sutter accepted the ABC network offer to put their wedding ceremony and the planning process on TV, but the bills from exclusive designers, florists and so on were to be paid by the network. The couple rented a posh place for the ceremony –Lodge Rancho Mirage in California. The bride wore Badgley Mischka gown and diamond-encrusted Stuart Weitzman shoes. Guests were served delicacies from 14 different countries, fine wine and champagne. More than 1,500 pounds of chocolate was bought for the wedding dinner. 30, 000 roses were used to decorate the ceremony place. Luckily for ABC, the reality show paid off greatly with exceptionally high ratings.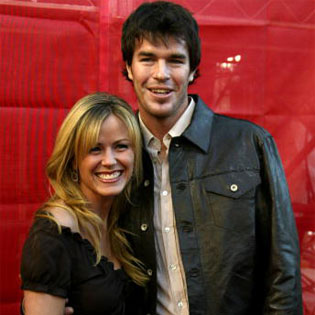 Sources of the images: theinsider.com, babble.com, stylefrizz.com, getback.com, blogcdn.com, dailymail.co.uk, lovetripper.com, eventective.com.