After being discharged from the rehabilitation center in Utah, where Demi Moore had been treated for nervous and eating disorders and addiction to narcotic drugs, the health of the former wife of Ashton Kutcher began to slowly get better.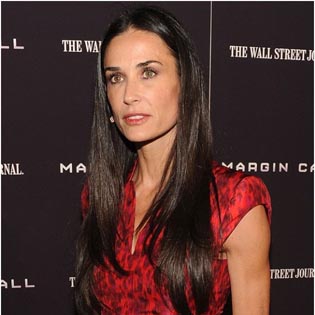 However, Demi continues to work on herself and does not plan to go back to Hollywood. It is still unknown how long Moore's recreational "holidays" are going to last. Her close friend, who wished to remain anonymous, brings no optimism with "the news from the field":
"She's in no rush to get back to LA … She's on total lockdown and only talking to a small group of people."
We can only guess, when we will once again see the beauty actress on the red carpet and at different ceremonies. Still, her family are doing everything possible for complete healing to take place as soon as possible. For example, Demi's daughter Rumer and Bruce Willis keep an eye open for Moore and confirm that the actress is on her way to a complete recovery.
We wish Demi to finish her treatment as soon as possible, to achieve inner peace and bring joy to the people around with her healthy and flourishing appearance.