Demi Moore is passing through such a worrisome period that her daughters want to steer clear of her, RadarOnline got from an inside source exclusively.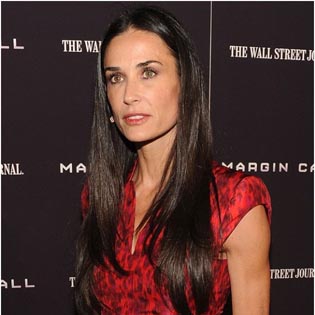 According to the source, following a succession of fights, Moore's three daughters, Tallulah, Scout and Rumer, decided that the strain between them and their mother had been growing too strong to make further contact welcome. They see no reason why they should be active participants of the dramatic goings-on.
The actress's split with Ashton Butcher left her all tied up in knots; the girls saw her through the break-up and the rehab, but now they want to get a rest away from the pressure. They are tired of their mother behaving needy like a little girl. Also, they are afraid that it may end in a relapse and her retreat into rehab again leaving them to cope with the instability.
Things had come to a head at Tallulah's graduation. The sisters didn't want their mother to show up for the occasion; nevertheless she did and thus made the atmosphere strained. It led to a thunderous argument which made the girls think that they better stay away for a while.
The sisters' continuing relationship with Ashton Kutcher is another source of irritation for Moore. They keep up regular contact with him since he had been one to shape them during their formative years and they don't want to lose touch with him.
The separation isn't intended as permanent, but for the time being the girls feel like taking a break and homing in on their own lives.
Tallulah, the youngest of them, is currently troubled by racy online photos scandal. Circulating are some photos supposedly depicting the 18-year-old girl toking up on a joint with her breasts bare.