A party at Demi Moore's house in Los Angeles ended up with a 911 call that informed that the actress was in convulsions after having smoked some unidentified substance.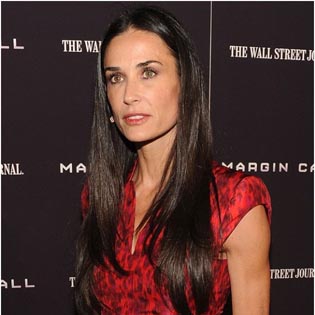 The call, made public on Friday, was made by a woman who said that Moore was semi-conscious and shaking all over. Her smoking some stuff similar to marijuana or incense had allegedly brought on that condition.
Then another woman got on the line and added that Moore was in convulsions and "burning up" and she had to get cold water on her back to alleviate the burning sensation.
There were three women and a man – maybe more – in the room at the time because their voices could be heard during the call. A person by the name Ru was mentioned which may mean that Moore's daughter, Rumer Willis, could also have been present on the scene.
When one of the women called Moore it appeared that she could only respond by squeezing her hand, unable to speak. The caller said they had to hold her down because the convulsions were very bad.
The call came through at some minutes of 11 Monday night; a rescue crew was on the spot ten minutes later, and Moore was taken to hospital post-haste.
The actress, 49, is getting over from a breakup with her husband Ashton Kutcher three months ago. She is known to have applied for professional treatment for restoring energy and general exhaustion, according to her rep.