A new Dita Von Teese collection of lingerie goes on sale in the network of Australian Target Stores on February 8, just before Valentine's Day.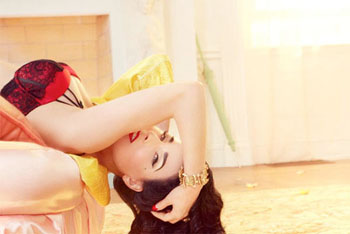 The queen of burlesque has told the details of creating the new collection. Unlike anyone else, the dancer and actress knows what a woman needs. The collection includes 26 items of women's lingerie, including vintage bras, bikini with high waist, garter belt, stockings, and bustier with a leopard print and black lace trim.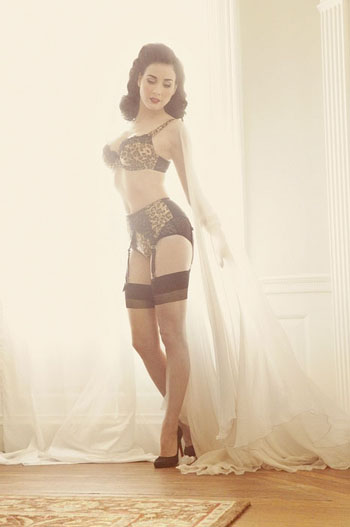 The appearance of the collection on the international market is planned for the next year. According to Dita Von Teese, it is the perfect time to treat yourself or someone special. The actress says she is very glad to see her Australian fans again. She really likes vintage lingerie and wants to present a lingerie collection of the models of the 1950-s, which she likes so much, and upgrade them for modern women.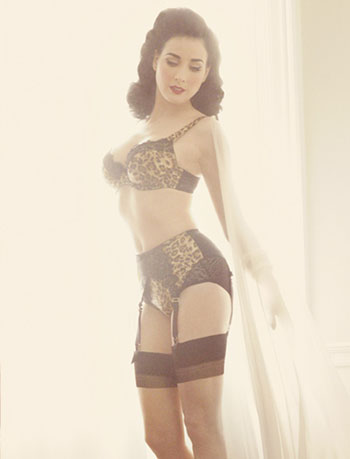 The collection consists of ten sets of lingerie made of delicate fabrics and textures. Dita prefers satin, animal prints (leopard, snake, crocodile), lace, ribbons, velvet, and mesh-work. All the models in the collection are made in a wide variety of sizes up to size E. The price of the products ranges from 10 to 80 dollars.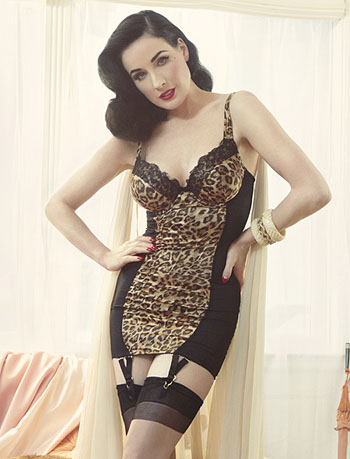 This is the second lingerie collection by the star of burlesque. In 2008, Dita Von Teese was the designer of the capsule collection of lingerie for Wonderbra.