David Beckham, 35, has an 11-year marriage history behind him and three sons by his wife Victoria, 36 – Brooklyn, Romeo and Cruz, from 11 to 5 years old. Did he cheat with prostitutes?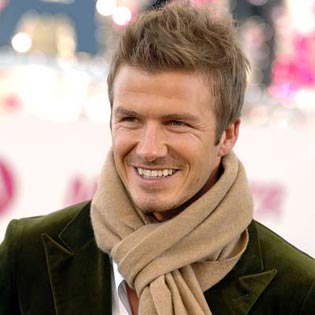 A recent cover that appeared in In Touch Weekly leaves no doubt about it, citing stories of his wild sex romps outside marriage.
It drew an immediate backlash from the famous footballer. First Beckham's rep assured UsMagazine that the story was "completely untrue and totally ridiculous" and that In Touch Weekly had been informed about it prior to their publishing the offending cover. The rep added that the tabloid was not to expect that it would get away with it.
Last Friday Beckham's lawyers filed a lawsuit in Los Angeles Superior Court accusing the magazine of slander and intentional infliction of emotional distress. The accusation is also brought against one Irma Nici, 26, whose statement says that Beckham had sex with her five times in 2007 and she was not the only prostitute he bedded.
In Touch's comment is expected to appear soon.
Source of the image: Teens.aol.