Cindy Crawford is going to be 50 soon, and she is still considered one of the sexiest models. Cindy is not shy about her age and has fun posing for magazines. Including photo sessions in underwear.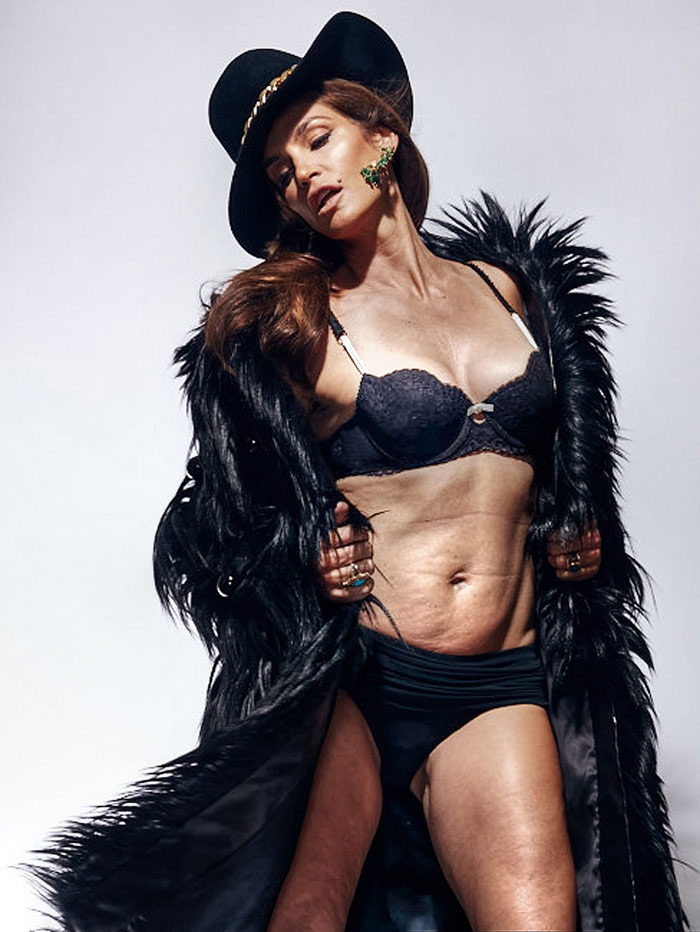 Cindy has recently had a photo shoot for the American version of the Marie Claire magazine. The magazine goes on sale in April as part of a campaign designed to show how stars look without Photoshop and, according to the representatives of the magazine, it will be a kind of sensation. Many women are embarrassed because they believe they are imperfect. And the glossy world, where models and celebrities always have perfect skin and a white smile, only supports these complexes. But stars are not different from other people, and an example of Cindy or Uma Thurman, whose plastic surgery has been discussed by everyone, is yet another proof of that.
The picture with Cindy has appeared in the Internet, and we will see who else would dare to take part in a bold, but necessary campaign.
Remember that this is not the first time when stars are against Photoshop. Keira Knightley has also posed topless recently to protest against photo editing.