Nowadays it's absolutely OK to date a much younger boyfriend or girlfriend. Especially celebrities do it often. Find out which celebrities date a younger partner and the age gap.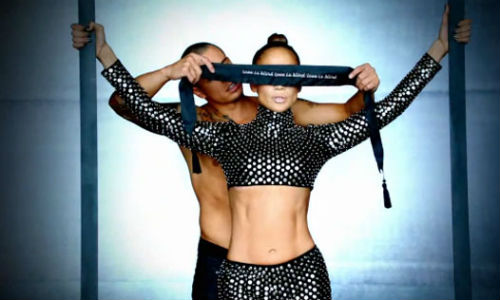 1. Marc Anthony & Chloe Green: 23 Years Age Gap
Jennifer Lopez-free Marc Anthony went for Sir Philip Green's daughter Chloe, an old friend of his, and a mite younger. It seems they have the blessings of the opulent father, and for the time being it has all the indications of turning into a very sweet relationship – in spite of a 23-year difference.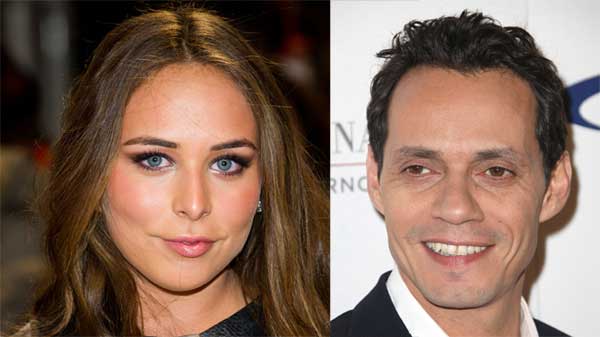 Marc, 44, and 21-year-old Chloe turned up in Disneyland, Calif., of all places, for the first time together. Thus they joined the number of other couples who keep up relationship in spite of an age gap.
2. Jennifer Aniston & Casper Smart: 18 Years Age Gap
Anthony's ex Lopez is also an expert in age difference relationships. As soon as she found herself free, she hooked up with 25-year-old Casper Smart, her backing dancer, and their 18-year gap doesn't seem to harm them in any way.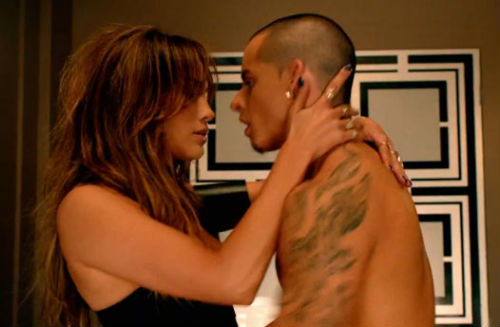 3. Caroline Flack & Harry Styles: 17 Years Age Gap
15 years gaped between Caroline Flack of Xtra Factor, who was 32 in 2011, when she dated Harry Styles of One Direction, 17 at that time. This affair required some courage on Flack's part who was conscious of people's raised brows although found nothing untoward in her behavior.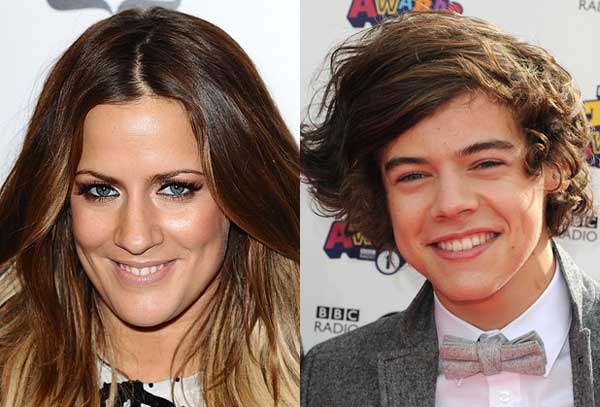 4. Doug Hutchison & Courtney Stodden: 34 Years Age Gap
Of course their age gap was nothing compared to the one between the Lost star Doug Hutchison and his wife Courtney Stodden. They are separated – or united – by 34 years, and Hutchison married his sweetie when she was 16 and had to get her mother's permission for marriage. Now she is 18 and he 52.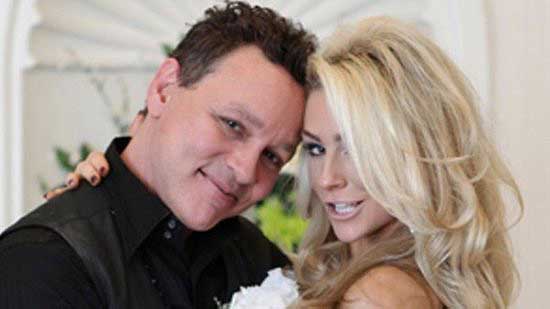 5. David Hasselhoff & Hayley Roberts: 27 Years Age Difference
The Knight Rider star David Hasselhoff at 60 is 27 years older than his girlfriend Hayley Roberts, 33. The Welsh woman used to work as a sales assistant at Debenhams, completely unfamiliar with the celebrity whirl, before she made the jump. Nevertheless, she keeps saying No to Hasselhoff who is eager to walk her down the aisle!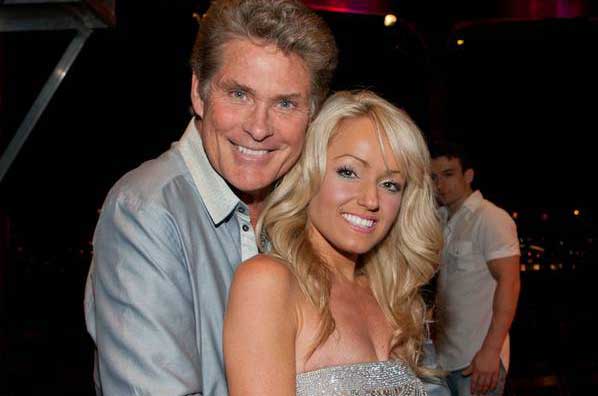 6. Sam Taylor-Wood & Aaron Johnson: 23 Years Age Gap
The affair between 45-year-old director Sam Taylor-Wood and her actor boyfriend, 22-year-old Aaron Johnson, led them to an engagement in 2009 and further on to a marriage in 2012. The 23-year-apart couple has two kids.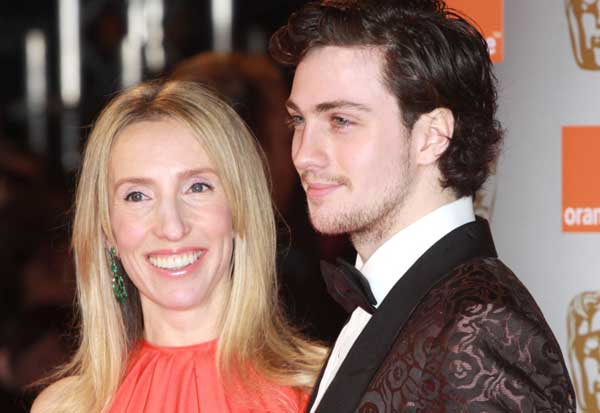 7. Tom Cruise & Katie Holmes: 18 Years Age Gap
Of course, the ever-famous love affair of Tom Cruise and Katie Holmes also falls into this category, with 16 years between the couple. They had been together since 2005 before their last year's breakup, which hardly surprised anyone…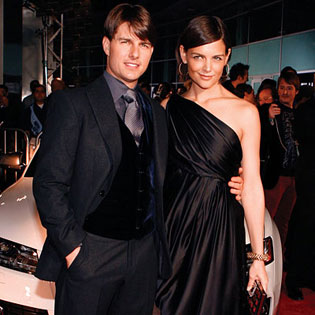 8. Mariah Carey & Nick Cannon: 10 Years Age Gap
More luck for Mariah Carey, although at the time not many boded well for her marriage to actor Nick Cannon (2008, 10 years difference). They had been together for something like a month and half before they tied the knot, so their marriage was regarded as a hasty affair, yet it turned out well, and the couple enlarged the family with twins Moroccan and Monroe two years ago.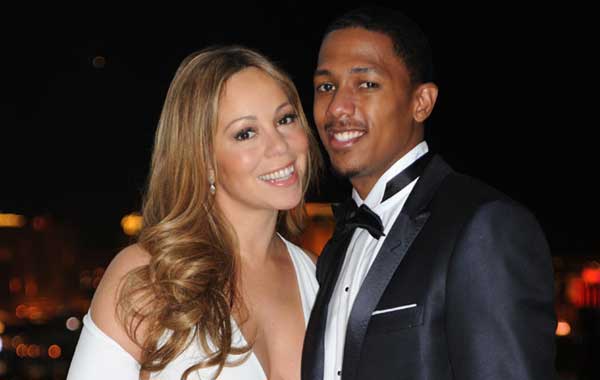 9. David Schwimmer & Zoe Buckman: 19 Years Age Gap
The Friends star David Schwimmer dated a young college student in the film, maybe he liked the idea and decided to take a page off Friends' book? Anyway, the actor chose for a wife a British woman 19 years minus his age, Zoe Buckman, and they already have daughter Cleo, so he got away with it, didn't he?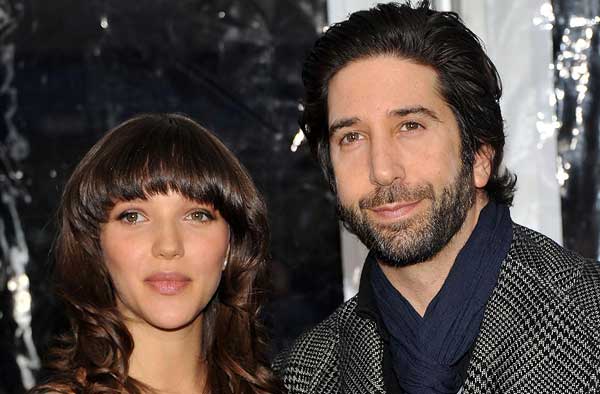 10. Harrison Ford & Calista Flockhart: 22 Years Age Gap
Even better at it are Harrison Ford and Calista Flockhart, with 22 years bridged by their marriage in 2010 after 8 years of steady dating.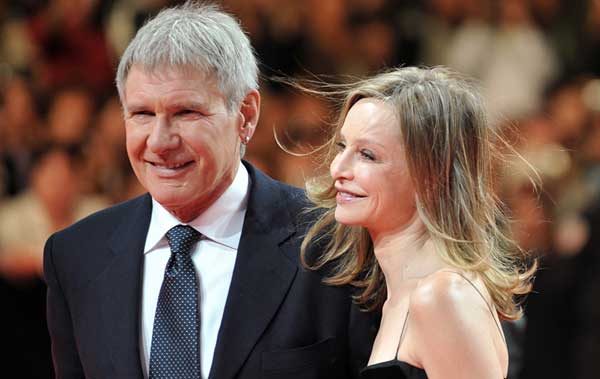 11. Michael Douglas & Catherine Zeta-Jones: 10 Years Age Gap
Too wide? There's more. 25-year gap has been bridged by Michael Douglas and Catherine Zeta-Jones who went into it with their eyes open. Douglas had wanted to father the Welsh actress' children right from the start, and he had his wish granted, for they have two children. Funnily, there's a wider gap between the husband and wife than between the wife and Douglas' son who are meager 10 years apart – well, it's just one of these things.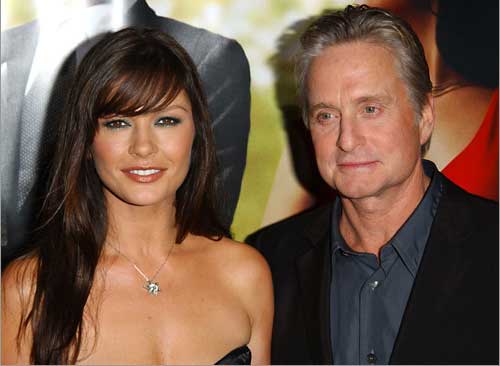 12. Rod Stewart & Penny Lancaster-Stewart: 26 Years Age Gap
They are not champions, however, there's Rod Stewart with his wife of 6 years Penny Lancaster-Stewart; they count a 26-year-wide gap and more than 10 years together. How about that?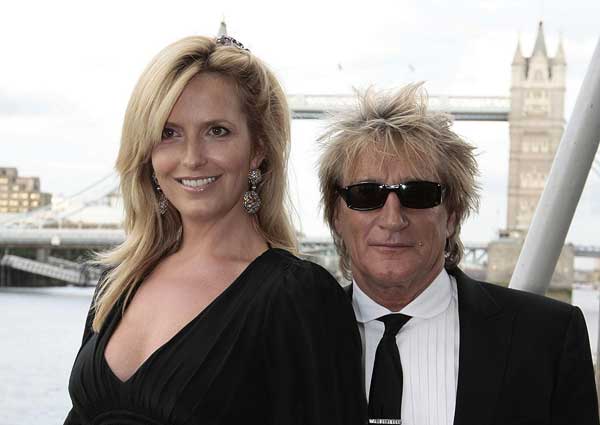 13. Beyoncé & Jay-Z: 12 Years Age Difference
And, naturally, the happy parents Beyoncé and Jay-Z have a 12-year difference.