The crowning event of Bobby Brown's New Edition tour was his marriage that took place on the day after his Honolulu concert, on Monday June 18, as became known to PEOPLE from a source.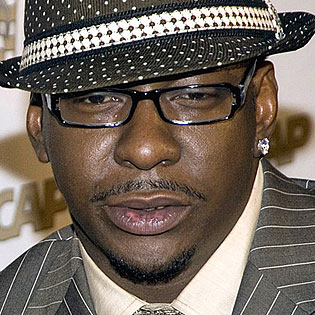 The 43-year-old singer tied the knot with Alicia Etheredge, his 2-year-long fiancée whom he publicly proposed at a performance in Jacksonville, Fla. He used to say that Etheredge helped him to regain control over his life and creativity that was weakened after his divorce from Whitney Houston in 2007. "I got my passion back for music and for loving," opened up Brown to PEOPLE last year. Etheredge also acts as the singer's manager.
The marriage was attended by Brown's three children from his pre-Houston relationships, Landon, 23, LaPrincia, 22, and Robert Barisford, 19, and Brown and Etheredge's son Cassius, born in 2009. Absent was 19-year-old Bobbi Kristina Brown, his daughter with Houston, whose mysterious death in February caused speculations. It is rumored that Bobbi Kristina is not getting along with her father.
There were four flower girls, and Cassius was a ring-bearer, and both he and Brown were wearing the same style Adidas sneakers. The R&B star was also sporting a red suit. Instagram carries a photo from the great event posted by Robert Jr.
The New Edition tour resumes on June 23 in Oakland, Calif., so the working schedule precludes the newlyweds from enjoying a long honeymoon.