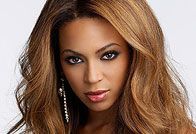 Actress and singer Beyonce, 27, topped Forbes Magazine's list of richest celebrities and stars under 30. She made nearly $ 81 million in 2008. Her peer Justin Timberlake is second on the list with $44 million year income. Down the list are athletes Kobe Bryant, Lebron James and Roger Federer. Keira Knightley, 23, placed sixth with $32 million.
The top 20 also includes Daniel Radcliffe, Emma Watson, Miley Cyrus, Olsen sisters, Zac Efron, Ashley Tisdale and Vanessa Hudgens.
Let me remind you that Beyonce recently headed another Forbes list with her husband hip-hop star Jay-Z. They became Forbes' richest Hollywood couple. They surprisingly beat Pitt-Jolie couple and the Beckhams.
The couple earned $162 million between June 1, 2007 and June 1, 2008. The runner-up on Forbes' list were Will Smith and his wife, Jada. The Smiths made $ 85 million. №3 on the Forbes list were the Beckhams – they put $58 million on their bank accounts. And the most beautiful Hollywood couple – Brad Pitt and Angelina Jolie became richer "only" by $34 million.
Photo of Beyonce: fortyfivepesos.files.wordpress.com.