Benedict Cumberbatch and Emma Watson have been named the sexiest movie stars in the world. However, for many people they do not even seem to be pretty.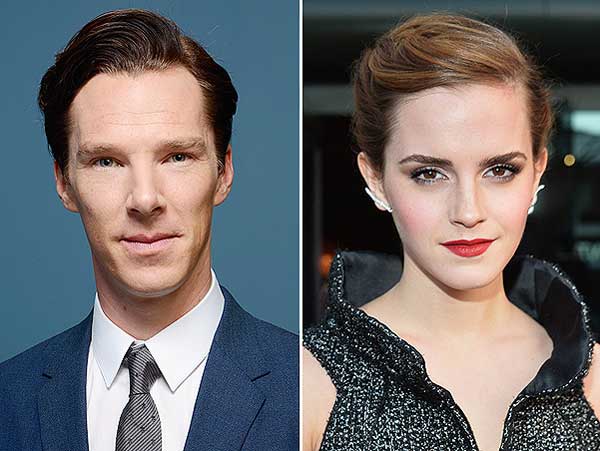 The voting on the Empire Online website allowed finding the sexiest stars in the world. To the surprise of many, 23-year-old Englishwoman Emma Watson and her 37-year-old compatriot Benedict Cumberbatch have been voted for. Curiously, these artists have never been included in the top ten of the world's sex symbols, according to the most respected publications.
It seems that the concept of sex appeal is different today from what it meant some 15-20 years ago. It is difficult to imagine that "bony" and "flat" (according to men's opinion) Emma Watson, who played a clumsy crammer girl Hermione Granger in the Harry Potter series, could become the sex symbol of the 1980s or 1990s. This was the era of Pamela Anderson and Sharon Stone, Demi Moore and Bo Derek, who fit into the category of "curvaceous women".
The star of "Sherlock", Benedict Cumberbatch, also does not coincide with the former ideals of male sexuality, which were embodied by Tom Cruise, Leonardo DiCaprio, or Brad Pitt. And yet, he is recognized as the sexiest actor of the planet, ahead of such stars as Ryan Gosling and Bradley Cooper. As for Emma Watson, she was placed ahead of Angelina Jolie in this poll.
Cumberbatch has already said that his win in this contest seems "hysterically funny" to him. Perhaps, it resulted from the active work of a large number of the actor's female fans, who called themselves "cumberbitches."
Top 10 sexiest actors of the planet
Benedict Cumberbatch
Tom Hiddleston
Henry Cavill
Ryan Gosling
Robert Downey Jr
Chris Hemsworth
Robert Pattinson
Michael Fassbender
Hugh Jackman
Bradley Cooper
Top 10 sexiest actresses of the world
Emma Watson
Scarlett Johansson
Jennifer Lawrence
Kristen Stewart
Anne Hathaway
Emma Stone
Mila Kunis
Natalie Portman
Angelina Jolie
Zoe Saldana