Avril Lavigne, 24, and Deryck Whibley, 29, the frontman of the band Sum 41, tied the knot back in 2006 and for three years have enjoyed what certainly looked like a perfect rock marriage. But not for much longer, as it turns out. According to the People magazine, they have gradually acquired more maturity and are starting on different roads.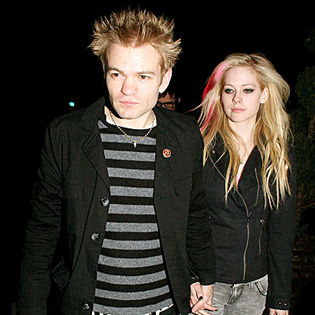 A source commented to People: "She married too young and she finally realized that. Avril realized she needs her own life and needs to explore things without him."
During the last six months the rock couple developed a rift on purely psychological grounds. The couple's friends deny that their growing misunderstanding has been caused by Deryck wanting to have children or any of them being infatuated with a third party. Avril Lavigne's friendship with Brandon Davis is reported to stay outside the bounds of an affair.
Last week Avril and Deryck gave out that they are going to get a divorce. A source close to the couple informs that Deryck has left their Bel Air home, but "wasn't kicked out."
Lavigne tells her fans on her Web site: "I am grateful for our time together, and I am grateful and blessed for our remaining friendship."
Unimpaired creatively, they both are halfway through with getting new albums ready.
Source of the image: people.com.